Last year the 23-year-old boxer from Suffolk just missed out on a medal at the AIBA Menֳ World Championships in October, due to aggravating a long-term shoulder injury he sustained in Europe. Now, as he gets back to training and sets his sights on London 2012, we catch up with him to see how heֳ recovering.
PhysioRoom.com Interviews Anthony Ogogo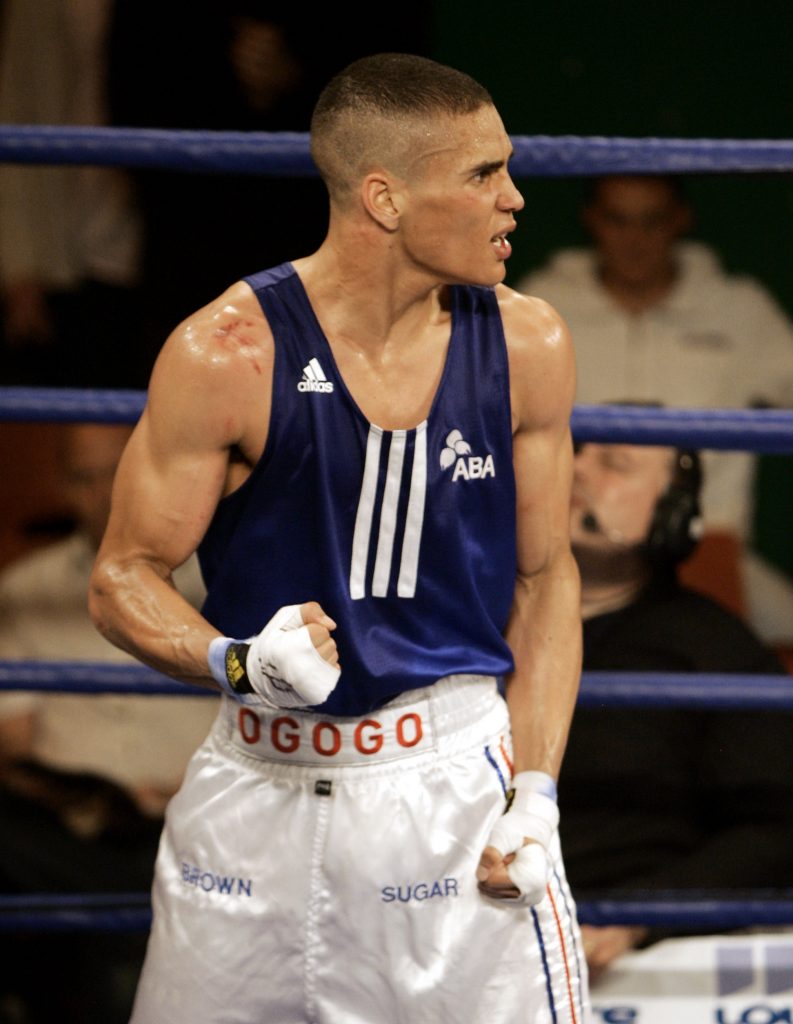 Tell us about your injury and how it happened.
It was really unlucky. Last year before the first Olympic qualifier was the World Championships in October. It was going really well, I had been to a few tournaments. I was boxing really well and just before the European Championships I went to a tournament in Lithuania. I threw a punch, which I have obviously done a billion times before, and the guy I was boxing threw a punch over the top of mine and forced his whole weight down on my shoulder, and I blocked him so my shoulder popped out and then it went back in. I tore my labrum and the shoulder came so far forward that I tore my collar bone. It scraped all of my shoulder socket and chipped a load of cartilage off which was floating around in my shoulder socket. Bit of a mess really, but I had to persevere because the World Championships were in October.
So you went into the World Championships having dislocated your shoulder?
Yes. I could either have had an operation done straight away, which they wanted me to do because my shoulder was in quite a state, or carry on.
And then?
I was performing really well and just before the qualifying fight I boxed this Russian, Artem Chebotaerv, whoֳ a European Champion and beat him, but in the second round he pulled my arms and I felt my shoulder pop out again. Boxing the following day I had to qualify against Esquiva Falcao Florentino and I couldnִ punch with my right hand. Basically I was boxing with one arm and I lost at 17:12 points so I had to obviously get the operation done.
What affect did the injury have?
I֭ in a bit of pain but the last thing I want to do is sit around doing nothing. It took three months for my shoulder to recover so Iֶe been trying to keep up my fitness.
My shoulder has been in a sling for three and a half weeks.
I was supposed to be given six months to recover from the operation, but on the day I had the operation to the qualifiers is six months, so Iֶe been working extra hard, full training, sparring, etc. My left armֳ been in a sling too. I over used it during training and strained the muscle.
Whatֳ the recovery process been like?
My shoulder bladeֳ really uncomfortable but I feel I have my mobility back and my muscles have been strengthened.
The muscles in my shoulder Iֶe had to strengthen arenִ used to being inactive but Iֶe had to strengthen them because theyֲe the muscles which stabilise the shoulder when you punch.
Because they have been inactive for so long I couldnִ just go and lift weights. When I first took my (right) arm out of the sling and I literally couldnִ lift a one kilo dumbbell because it was so weak and degenerative, but I started lifting up the one kilo and externally rotating and now I֭ up to pretty much lifting what I can handle on the other one. Obviously thatֳ really painful as well.
I֭ on the way to recovery now.
Iֶe been really dedicated to the cause and I֭ ahead of where I should be.
Has your physio recommended any products?
Yeah a few different physios who I have kept in touch with recommend the Vulkan Shoulder Strap to me. Also for my left arm, because itֳ been overused and I strained the muscle. More for support that one but for my right arm because it will increased blood flow to the area and decrease recovery time.
I donִ want to become dependent on it but just for these early initial stages I think theyֲe really beneficial for any sport. But I֬l be looking to wean myself off them because I need the upper confidence of my body. I֭ starting to punch with my right arm now and increasing the power and force through my punches.
Are you feeling confident for the Olympic qualifiers in April?
People donִ realise, boxing is such a hard sport to qualify for. Itֳ not track or field or swimming where each country can have three or four competitors, you only send one boxer to a qualifier. Not only do I have to be the best in Great Britain, then I have to re-qualify through Europe which has eight spaces. It's gonna be tough because all the talent in Europe is so strong. Itֳ definitely gonna be hard. Seven of the eight spaces have already been qualified so thereֳ one space left and about 30 boxers going for it.
So, what are your hopes for the Olympics? Is it Gold?
Itֳ my dream to go to the Olympics. I was so close at the World Championships and I lost it in final fight and I only had full use of one arm for the whole fight. If I had full use of both thereֳ no doubt in my mind I would not have just won by a mile, I would have gone on and definitely won Gold or Silver. I know Iֶe got the ability and talent but unfortunately for me last year was disastrous injury wise for things I didnִ have any control over. If I get 100% fit then I donִ think anyone will be able to beat me. Thatֳ the confidence that I֭ taking in to the next qualifier.
Recovery from this injury is such a strong and hard process that no one at the qualifier is gonna want it as much as me.
How important is it for you to have a strong team of physios around you?
Itֳ imperative. We train three times a day and the boxing sessions are so intensive youֲe going to pick up niggles and stuff so having a physio and a coach around you is vital. I think the physios do a really good job of maintaining the injuries to as low as they are.
Any advice for other amateur boxers?
Boxing is such a tough sport and I֭ sure they know that but working hard, thereֳ no substitute for it. You need to have self-belief and work hard.
Is there anyone you would tip for a medal?
My roommate and friend on the GB Team Luke Campbell heֳ got a really good chance. He got a Silver medal in the World Championships. Heֳ probably one of our best hopes for a medal in boxing. I֬d love to see him do well.
Outside of the GB Team Jessica Ennis. Iֶe been training up alongside her all the time and obviously she has the hopes of the nation on her. Sheֳ in good shape and has as good a chance as anybody for Gold.
* As part of his recovery, PhysioRoom.com provided Anthony Ogogo with the PhysioRoom.com Shoulder Support Strap.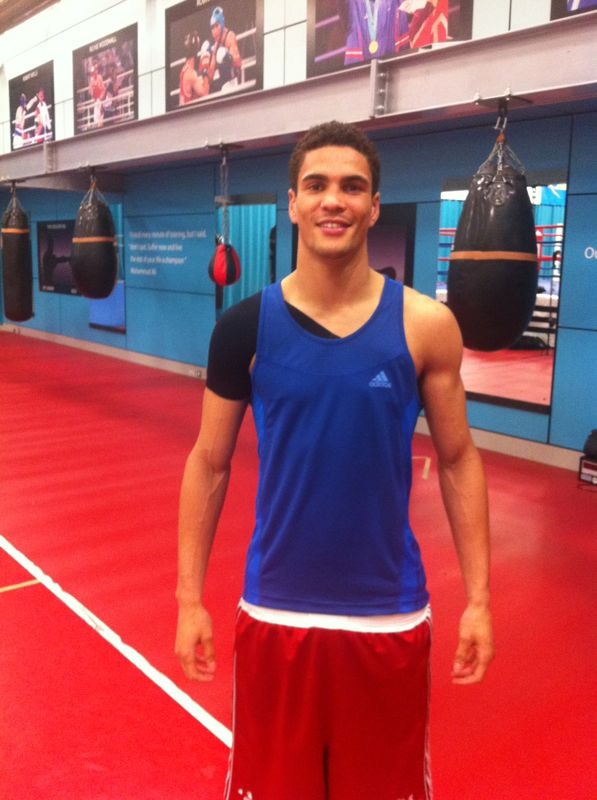 Author: Laura Davis