Although I celebrated my 60th birthday in 2010, I am still active and competitive, these days concentrating mainly on running and cycling. To mark my birthday, I completed three big challenges:
Ran the Pendle Way, a local long-distance footpath (43 miles) in 9 hours;
Completed the Joss Naylor Lakeland Challenge (47 miles) in 14 hours;
Cycled from Coniston to Interlaken (1,000 miles in 10 days) to take part in the Jungfrau Marathon, which I completed in 4hours 11 minutes.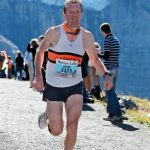 I have always loved taking part in sport and have enjoyed many team sports: football, rugby, cricket and hockey amongst them.
My experience bears out sports research that the most common sporting injury is a sprained ankle РI have lost count of the number of ankle sprains that Iֶe had.
Three weeks ago, while enjoying a gentle Sunday run on Pendle Hill in Lancashire with two friends, I felt stab of ankle pain, familiar from other similar accidents, as I շent overՠon my left ankle during a descent on rough terrain.
I completed the descent without causing too much further damage but, by the time I got home, the ankle was very swollen and painful, so I began the usual RICE treatment. I applied a PhysioRoom.com Reusable Gel Ice Pack and sat with my foot elevated for a while before putting on a Vulkan Silicone Ankle Support to apply compression to the injured joint. I repeated the ice treatment at regular intervals and continued to apply compression for the next couple of days, keeping my weight off the joint as much as possible.
Once the swelling had gone down and there was less pain, I did some gentle cycling Рand got some manipulation and acupuncture on the affected area at a local sportsՠtherapists.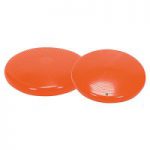 This combination of RICE treatment, physiotherapy, plus gentle rehab exercises on a wobble cushion, meant that exactly two weeks after suffering the injury, I was able to run a 9-mile leg of the Pennine Bridle Way Relay for my club. I took the precaution of wearing an Adjustable Ankle Support to protect and support my ankle, which was still weak and a bit sore.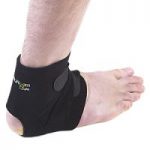 That was last weekend. Since then, I have continued with the rehab exercises and have been able to train more or less as normal while wearing my Adjustable Ankle Support. On Saturday, 12th February I have entered the Wadsworth Trog, a 20 mile fell race across some particularly rough ground. I am confident that, following the treatment and rehab regime described, and with an ankle support, I shall be able to complete the race. After the event, I will continue with the wobble board rehab until my ankle is strong enough not to need the ankle support for training or racing.