I'm due to embark on a skiing holiday with four friends to La Plagne in the French Alps. We booked the trip by scrolling through various online travel websites one night to find the best deal out there. To be honest it took us almost all night to find a good deal and settled with one we found on for 7 nights with transport and ski passes for the week included.
Itճ been around 5 years since I last went skiing. However, I started when I was about 6 years old and have always really enjoyed the sport. Furthermore, when I went on a school trip around the age of 15, the instructors were so impressed, they put me forward for a time trial and I passed the semi professional time frame.
Recently, in preparation for the holiday, I ventured to the Ski Dome complex in Manchester to see if I still had it. It took probably about five minutes to get back in the swing of things and to start getting cocky again – going on the jumps etc.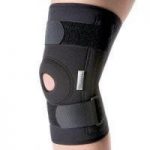 However, I did feel a slight twinge and discomfort in my right knee ligament so, as a precaution, I have purchased the PhysioRoom.com Stabilising Knee Support to give me a little extra support. Also, I'm shortly going to splash out on some McDavid HexPad Skiing Shorts that will provide extra protection to the vulnerable areas of the hip and thigh, in the unlikely event that I should fall!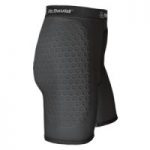 I'll post another blog on my return, to tell you how these products performed and how the skiing – and aprг ski – went!