Itֳ's that time of year again.
Hundreds and thousands of normally reserved and laid-back Brits (and a few other nationalities too) will descend upon SW19 in London, turn into a raging horde of tennis aficionados, clamber up Murray Mound and proceed to wail and cheer for two whole weeks of unadulterated tennis frivolity.
Thatֳ's right folks, it's Wimbledon time.
Intent upon swilling champers and scoffing strawberries and cream until they are fit to burst, each and every one of the five-hundred-thousand spectators that descend upon the world's most lucrative tennis tournament will undoubtedly be determined to witness the very best players in the world battle it out for what is unquestionably the sportֳ greatest prize.
The Wimbledon Championship!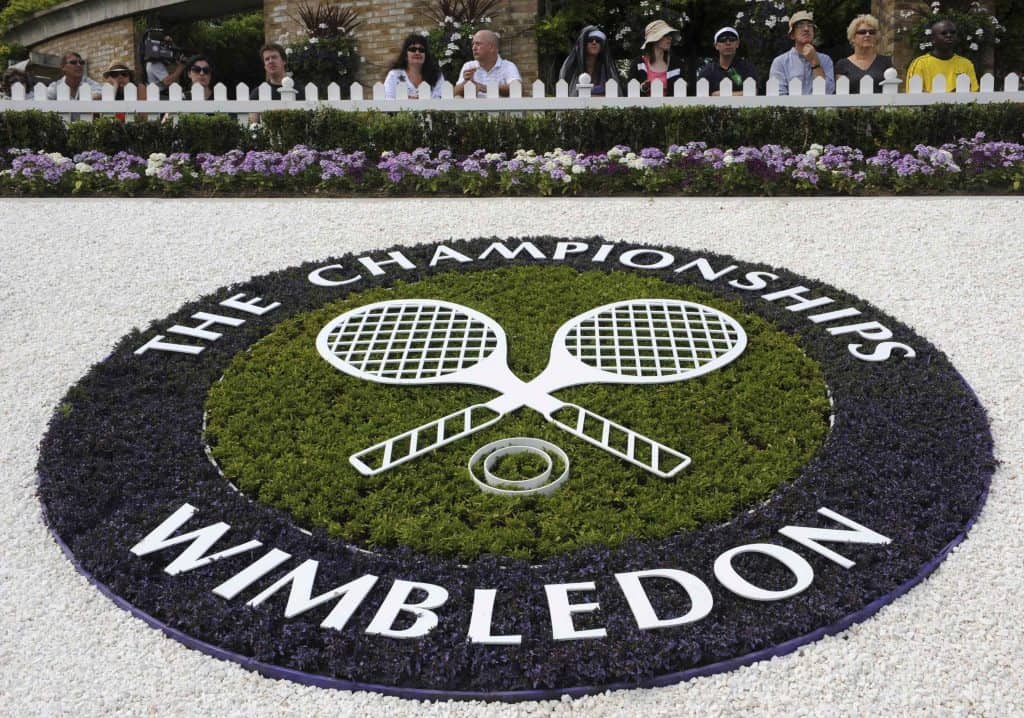 WHAT'S IT ALL ABOUT THEN?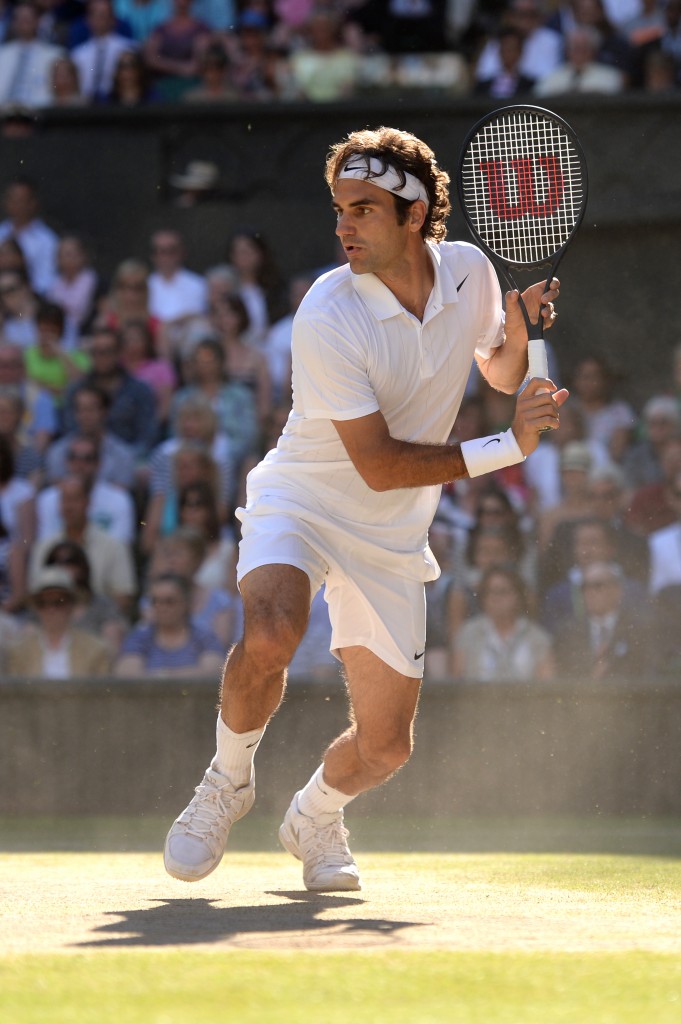 Wimbledon is now 138 years old – this yearֳ tournament will be the 129th incarnation of its famous championship and the 47th in the Open era (since pros could enter). In that time there have been 68* different winners of the menֳ title – with Roger Federer and Pete Sampras standing out as the most successful exponents of the menֳ game with seven titles each Рand a total of 46* womenֳ champions Рwith the incomparable Martina Navratilova at the head of the pack with 9 individual ladies singles final victories.
There would probably have been a few more ladies winners, but women did not have their own tournament at Wimbledon till seven years after the men had started competing at the All England Lawn Tennis and Croquet Club Рapparently it was un-lady-like to be running around and getting a sweat on Рtry telling that to Serena Williams and she֤ probably break your arm!
The first male winner was Spencer Gore in 1877. Amazingly, Gore was actually born in Wimbledon, so you could say he was destined to be a tennis star from the off. The inaugural ladies champion was Maud Watson, who had the honour of defeating her sister Lilian in the 1884 final Рa whole 118 years before the next sister vs sister final when Serena and her sister Venus locked the horns of sibling rivalry in 2002.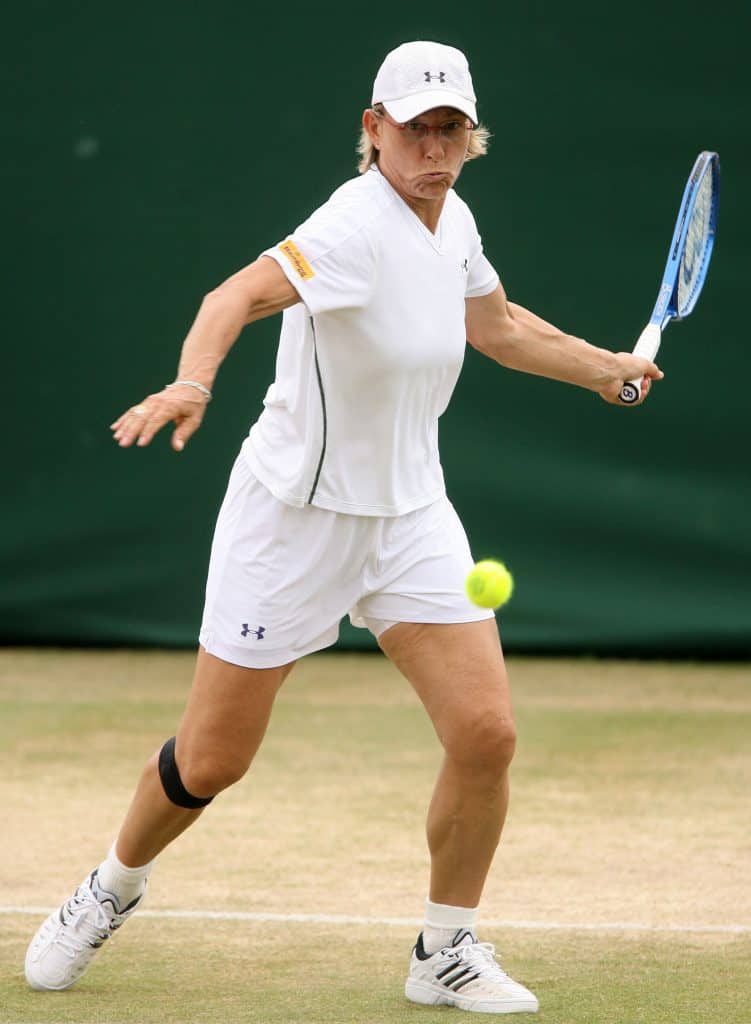 The tournament features very strict dress codes for both male and female competitors Рwhereby all of the players must wear white from head to toe. This is in stark contrast to the other tournaments throughout the tennis calendar and is one of the many traditional practices that are still observed at Wimbledon that give the tournament a feeling and identity all of its own Рlike rain, singing in the rain and rain delays.
Only joking, theyֶ've got a roof now!
There are five main events every year Рmenֳ and ladies singles, menֳ and ladies doubles and mixed doubles Рwith over 250 individual competitors across the tournament as a whole. But, like most Grand Slams, there are a number of junior and specialist events too. Junior tournaments and wheelchair championships will feature alongside the popular and celebrated seniorֳ invitational Рand all will get their turn in the Wimbledon spotlight.
The action gets underway this year on Monday 29th of June and we expect an action-packed tournament, filled with drama and intrigue from the very beginning. Many of the more popular faces in the game are returning from injury and should be hitting the very peak of their powers come զirst serviceծ
WHO'S GOING TO WIN?
MEN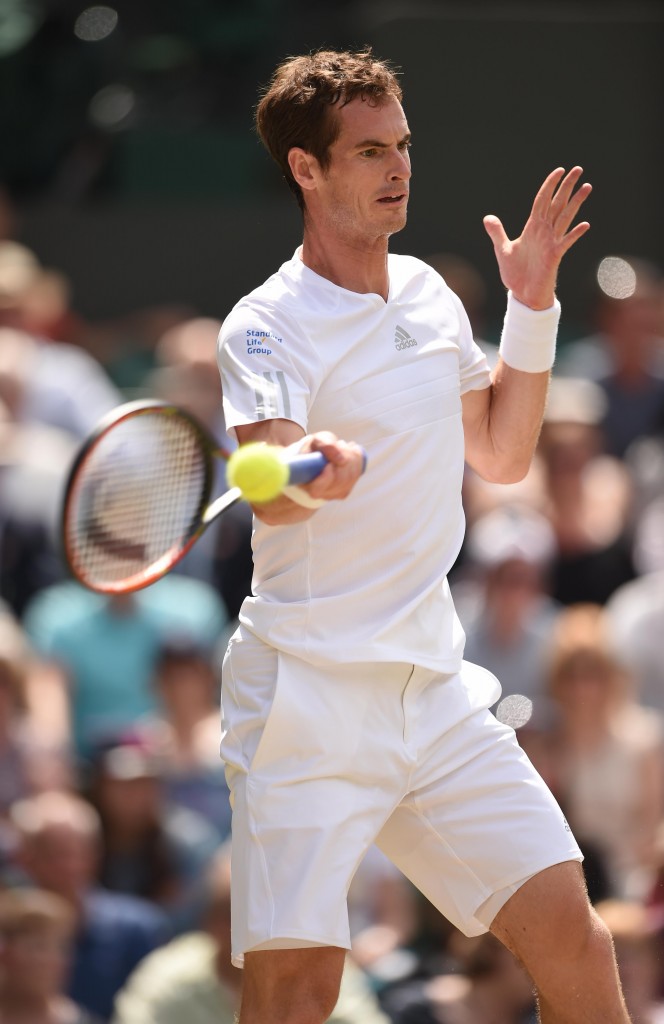 Though we donִ expect a huge surprise in the menֳ draw, donִ discount another like the one recently witnessed at the French Open Рwhere in a pulsating final, Stanislas Wawrinka stunned the world-number-one – and defending Wimbledon champion – Novak Djokovic in four sets, to secure his second Grand Slam title.
The usual suspects are likely to be vying for the crown won so dramatically by the Serb 12 months ago. Both he, last yearֳ finalist (and arguably the GOAT**) Roger Federer, a less than rejuvenated Rafael Nadal and Scotlandֳ favourite son Andy Murray will all be there or thereabouts Рat least one of them has competed in a Wimbledon final since 2003 Рbut as Wawrinka proved, the gap to the 'big four' is closing with every passing tournament; could this be the year that we donִ see one of the բig-fourՠon finals day?
As always, only time will tell.
Our verdict?
We think that Murray Рwith a partisan crowd at his back – might just have the edge again this year. Come on Andy!
WOMEN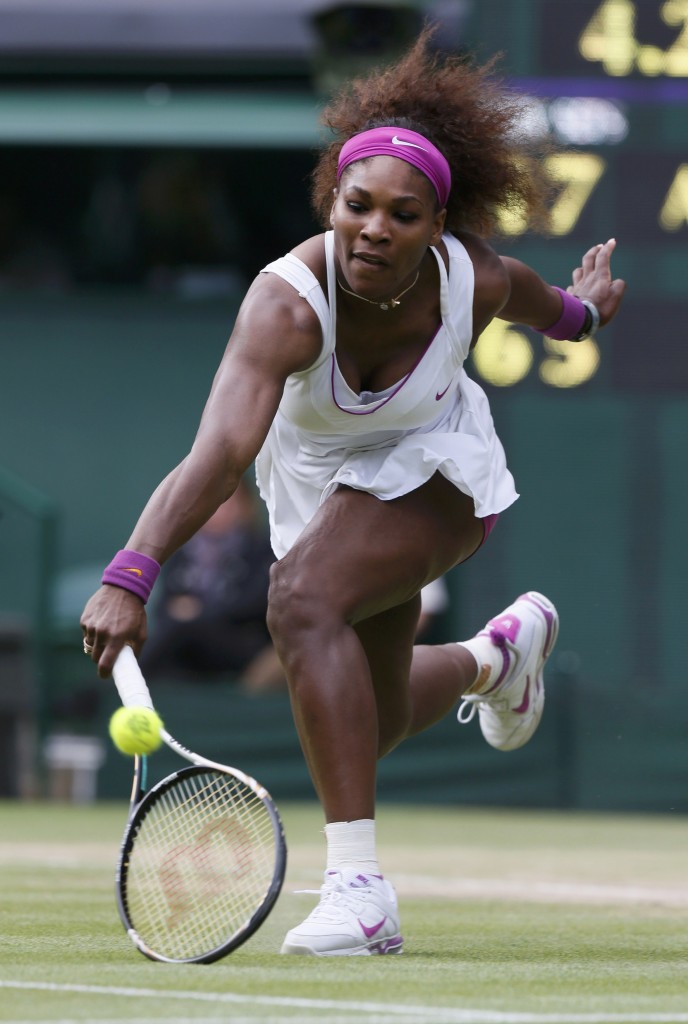 In the ladies tournament, many will argue that only injury, plague or the end of the world will stop Serena Williams from completing her sixth tournament victory at SW19 and adding to her Roland Garros success from just a month ago.
That said, this centuries most decorated female tennis star has not featured in a final at the home of tennis since 2012 and there are many grass court specialists who have made great strides forward in the last few years – all of whom will be out to stop the world-number-one from completing Grand Slam victory number 21.
Polandֳ Agnieszka Radwanska and defending champion Petra Kvitova will join the ranks of Maria Sharapova and Serenaֳ elder sister Venus, in trying to halt the seemingly inevitable outcome of a victory for the American – and on their day, each are capable of beating her.
Our verdict?
If the real Serena does turn up, thereֳ nobody to touch her. But Kvitova is a different animal on grass and we fancy Czech to retain the title if she remains injury free.
WIMBLEDON BY NUMBERS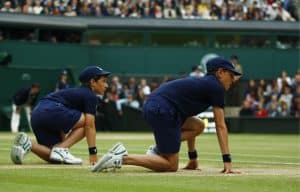 There have been 25 multiple winners of the menֳ title and 22 multiple womenֳ winners**
10 different nations have produced womenֳ champions – America leads the way with 55 winners in total**
The menֳ tournament has featured winners from 14 separate countries – the UK has the most champions with 36** (only 1 in the Open era though)
Most aces of all-time РMen – 212 – Goran Ivanisevic (CRO) 2001 / Women Р57 Alexandra Stevenson (USA) 1999 & Serena Williams (USA) 2008
There are around 250 ball boys and ball girls chosen from over 750 entries and they each get ñ50 for two weeks work
This year the ball boys and girls will have a brand new relaxation area that features two table tennis tables Рyou֤ think they֤ have had enough of tennis!
There are 54,250 balls used during the average championship fortnight Рthatֳ around 160 balls used in every hour during the tournament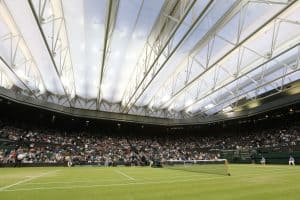 The roof on Centre Court weighs around 3000 tonnes
290 million Рthe approximate number of balls that could fit into Centre Court with the roof closed
In 1995 Tim Henman (alongside Jeremy Bates) became the first player in the Open era to be disqualified from Wimbledon. ՔigerՠTim lived up to his name when he smashed a ball in anger and accidentally hit a ball-girl in the face. The umpire called a code violation and ended the contest, sending Henrik Holm and Jeff Tarango into the next round
ò6.75m Рthe total prize money for the 2015 tournament
ñ.88m Рthe total both the menֳ and ladies champion will receive for winning
AND FINALLY…
It wouldnִ be right for us to talk about Wimbledon without mentioning something about the supports and braces, tapes and strapping and all of the different injuries that we will no doubt see a lot of over the next few weeks – after all, thatֳ what we do here at Physioroom Рall of the above and more.
So let's take a brief look at some of the games more well known stars and how they deal with their respective injury issues and then finish it all off with a cool infographic that explains the Top 5 Tennis Injuries in a little more detail.
Firstly, the boys…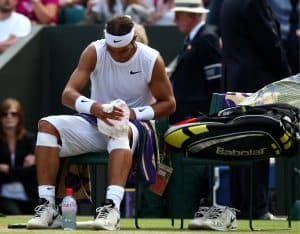 Nadal РThe Spaniard has had many problems with his knees and he and his team often do a great job of taping them up so they are nice and secure for matches. With Nadalֳ famous penchant for extravagant colours, and his fondness for challenging the established өtֳ got to be white!Ӡbrigade at Wimbledon, donִ be surprised to see some vibrant knee strapping from the 14-time Grand Slam winner. If you want to strap your knees like Nadal, learn how to do it here.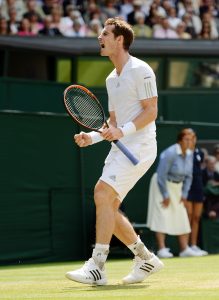 Murray РThis is a special one for us, because Andy wears ankle supports that are exclusive in the UK to us here at Physioroom. The White Aircast A60 Ankle Brace – that the 2013 champion will be wearing again this year – is designed to prevent injury to the ankle and offers the Scotsman incredible levels of stability whenever he plays; the merits of this are proved in the fact that Murray has yet to withdraw from a major ATP tournament (with an ankle complaint) since he began wearing them.
And the ladies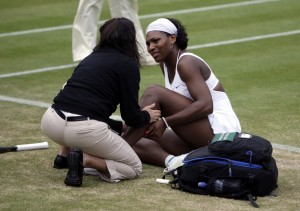 Serena РThe dominant woman in the ladies draw will no doubt be seen sporting some brightly coloured Kinesio tape at some point in the tournament. The five-time winner has often suffered with knee complaints and has regularly taped her knees to prevent further damage and limit pain. Donִ be surprised if she changes her strapping as often as her rackets!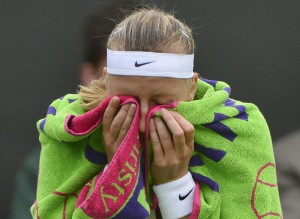 Kvitova – The defending champion has a few withdrawals through injury on her record this season already. Back in March she ducked out of the Indian Wells Masters citing exhaustion, but many observers feel that there could be a more deep seated injury issue. Donִ be surprised if the two-time winner is strapped up so much you donִ recognise her when the action gets underway.
And here is our snazzy tennis injury infographic. Take a look at the links for a more in-depth look at how to deal with the most common tennis complaints and be sure to pay close attention to the action at SW19 over the next few weeks – it should be a tournament to remember!*includes amateur and professional (Open) era winners**Greatest Of All Time