South African born Beth Tweddle moved to this country when she was just eighteen months old. She is the most successful British gymnast of all time.
At the London games she will be going for gold on the uneven bars. She has won the top prize in this event at the Commonwealth games, European championships, World Cup Finals and three times at the World championships.
She is currently fighting chronic knee pain caused by a tear she suffered in May. Every night she is sleeping with an өce machineӠstrapped to her knee to compress and cool it and hopefully increase her chances to win again.
Training to be a gymnast
To be a gymnast you need flexibility, strength, stamina, power, balance and co-ordination.
Ms Tweddle trains six days a week for five hours a day. At twenty seven she is in her own words, ӡn old girlӠcompared to other gymnasts and so she needs to work hard to compete.
When gymnasts first start out in the sport as children they tend to do a lot of stretching exercises to help build the flexibility that their body will need as they get older.
Most of a gymnastֳ training tends to be done by incessant repetition on the discipline that they do. They will also spend time in the gym, building up leg muscles as well performing squat jumps and ankle raisers.
The danger of injury
If you have ever watched gymnastics on the television you will know that it is a very dangerous sport. These amazing athletes put their body on the line every time they perform.
Ankles come under particular threat due to the impact from dismounts and landing. You will often spot gymnasts with ice on that part of the leg or wearing an ankle support.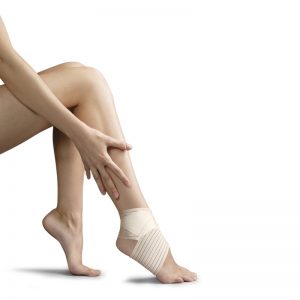 As Ms Tweddle will testify the knee comes under great strain. For instance, the landing impact incurred from a double backward somersault can be over eight times the gymnastֳ own bodyweight. This can cause trauma to the knee ligaments and tendons.
If the timing goes wrong a gymnast can fall flat on their face which can be very painful.
An American gymnast who will be appearing in London, McKayla Maroney, earlier this year was hospitalised after hitting her head with such force the sound could be heard throughout the gym.
Hopefully, Beth can overcome her injury and will be standing on top of the podium on the 6th August.