At the time of writing Mo Farah has qualified for the final of the 5,000m. After his gold medal success at the 10,000m many people expect him to triumph again.
He hopes to follow in the footsteps of the great distance runners Lasse VirϮ and Kenenisa Bekele by winning both long distance titles at the Olympics. If he does so then all the hard work he has put in over the last few years will be worthwhile.
Farah realised that if he was going to end African dominance at these events he was going to have to train like an African.
Heading for Africa
So he went to East Africa to train with African athletes. In Kenya he was shocked not just by the training routine but the way he had to live.
He slept in a small bed in a room with a number of other athletes. They would get up at six and after a short warm up they would run for an hour. They would then have some breakfast before running again.
There was some gym work included but most of the time he spent running. All he did was to run, eat and sleep during the time he was there. Hundreds of miles a week would be gobbled up as he matched the amount of work his African colleagues put in to their training.
As well as learning from the best he also got the benefit of training at altitude. This means that once the body has acclimatised it is able to deliver oxygen to the muscles more efficiently thereby improving performance.
Avoiding Injury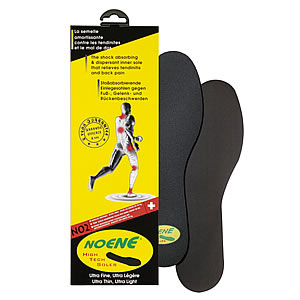 Despite his arduous routine he seems to have avoided the common injuries that long distance runners suffer. Running over a hundred miles a week is bound to impact on the joints.
Knee pain and knee ligament problems often happen when an athlete has over used his or her body. Also many long distance athletes need foot orthotics in their running shoes so that their feet have the right amount of support and stability when they run.
Building Stamina and Speed
To be successful at long distance races you obviously have to have stamina but you also need to possess speed. If you saw Mo Farahֳ sprint finish in the 10,000 metres you will know that you still have to be able to accelerate towards the finish line.
Tennis player Andy Murray commented that the speed of Moֳ last 400m was quicker than he could run even when he is fully fresh,
To enable him to do this his coach has entered him into 1,500 metre races so that he can work on his sprint finish. Hopefully he will get to use it in the 5,000m this weekend.