She was the face of the games and she delivered. Whilst the media speculate how much money she might make after London 2012 she will be thinking of the next event.
Multi-event athletes are special. To push your body over two days performing one gruelling athletic event after another takes a special sort of character.
Daley Thompson was twice Olympic decathlon champion and he used to train on Christmas Day. When he found out his competitors did the same he doubled the amount he did on that day.
Building Speed
Ennis has to be quick. She has to run the 110m hurdles and the 200m on the first day of competition. She will do short sprints and long sprints in training to build up her speed.
The short sprints will be four forty minute sprints followed by four three hundred metre sprints. The short sprints are designed to make sure the body can cope with short intensive bursts of energy. She will sprint longer than she needs to in order that she knows she can keep going to the end of the race.
Building Endurance
The last event to take place after the athletes have done all the others is the 800m. Jessica memorably powered home first in this event to claim her gold but that was because of the work she had done to build up her endurance skills.
To do this she will run three lots of 600m. Her body has to get used to working hard even if it does not want to do so.
Building Strength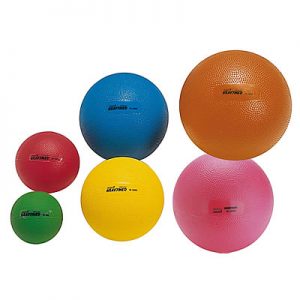 To help her with the shot put and the javelin events Jess has to build her core strength. She does not look that strong but she has tremendous body strength.
One of the exercises she does is to lie down on her front and lift herself up like a press up. She will then lift one arm up and tap it down and then return to the start position. Then she will repeat the action with the other arm and her legs.
To build her upper body strength she will throw a medicine ball against a wall with each arm.
A winning attitude
Most injuries to heptathleteֳ are caused by overusing and over extending their bodies. By doing this multi-discipline athletes will complain of knee pain or knee ligament problems.
Jessica Ennis had to pull out of the Beijing games in 2008 due to a stress fracture to her right ankle. She said philosophically at the time that, Ӊnjury is part of a heptathleteֳ life.Ԝn
But it seems that whatever is thrown at her she will over come it and end up with the gold medal and showing the world that glorious smile.