In February, Lewis Moses became the National Indoor 1500m Champion. Now, the 25-year-old has a chance to be a part of London 2012. PhysioRoom.com catches up with him during his busy training schedule for moreɼ!–more–>
PhysioRoom.com interviews Olympic hopeful Lewis Moses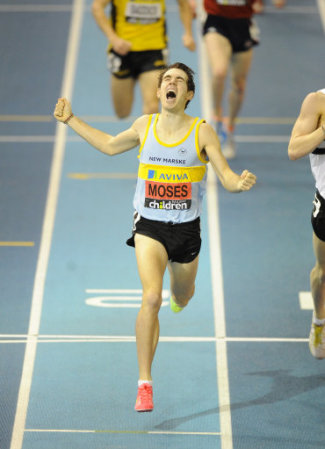 Lewis, tell us a bit about yourself and how you became a runner?
I used to play football as a kid and then around about the age 15 to 16 I decided to go into elite athletics, like middle distance running. Basically I got spotted at a fun run by a local coach from home and he persuaded me to take it up on a regular basis.
From there I decided to take it into cross country running and won a few school races. Afterwards I went to Loughborough University. Thatֳ when I really opened my eyes and wanted to get into it full time. I met John Nuttall there whoֳ my current coach. He also coaches Helen Clitheroe, Chris Thompson and Lee Merrien.
Iֶe made a couple of minor breakthroughs in the last few years so I֬l hopefully keep progressing.
I was always into running but having a coach taught me key things like the importance of nutrition and physio, things like that that I was new to, basically learning the game.
Has it always been your aim to be an Olympian?
The first Olympics that came my way was four years ago. I was at the trials then, and I qualified and made the final, but fell at the last stage. From there I said to John, Ռondon in four years, I want to give it my best chance.ՠTo be honest, this year when it came to indoors, winning gave me confidence.
When I was young I always wanted to go to the Olympics and then when you finally get a chance to do it itֳ a really big surprise.
When are the qualifiers and what is the process?
The Olympic trials are in June but the qualifications are open now so you can get the standard at any moment. No one has the A standard yet in 1500 meters so itֳ wide open.
Iֶe been put on the Olympic shortlist on a basis of my performance this year so at the minute youֲe probably looking between eight and 10 Brits who could possibly get three spots in the Olympics and then three in the Europeans.
How have you been training to prepare?
I֭ training and recovering as hard as I can, using as much support as I can get. Currently I֭ in France training so out here itֳ great because you have physios with you for massage and things, but at home Iֶe got to make sacrifices working full time. Itֳ balancing everything right. Eating well, resting well and getting to bed early. I did that for the indoors and it paid off so I֭ going to take the same approach to the Olympics.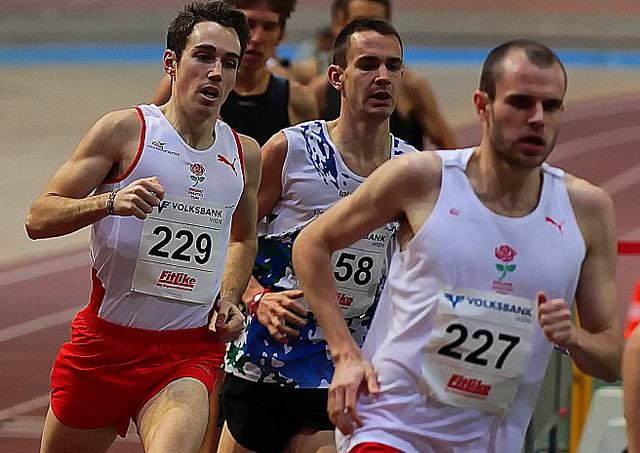 Whatֳ your most valued piece of running kit?
My trainers, lycra bottoms, running t-shirt, wind proof jacket, hat, watch to clock my miles, and I use compression shorts and always compression socks.
What would you say is the best piece of injury prevention kit?
Iֶe got a roller which Iֶe been using for about three years and an omni massage ball which I use on my feet.
What injuries have you had in the past?
I fractured my shin three years ago. It was a result of being quite new to the sport. My shins and tendons were quite vulnerable to the mileage. If I keep on top of my training then everythingֳ great. Itֳ about self-preservation and using things like my foam roller at home and taking care of myself. Preventing injuries before you get them.
Are there any key injury prevention techniques?
Manage yourself well. Take precautions before you actually get an injury. Itֳ just the simplest things like stretching when you get in from a run, which people often neglect because at the end of the day itֳ the boring stuff and you donִ want to do it, but itֳ probably the most important. More damage can be done in the 10 minutes after a run than it can be done in the run itself.
Do you do any work with a physio?
I get the physio to do a lot of ankle mobin, a lot of plantar fasica work through my feet so massage on my plantar fascia just to loosen up the area. It all stems from the hips so targeting the lower back with deep tissue massage and mobin on the SI joint in the lower back to make sure theyֲe loose right through to the feet. So itֳ mainly mobility and deep tissue massage then within that program foot drills and foot exercises to work on balance and reception in the feet, working the trigger points in the feet.
What are your hopes for the Olympics?
This year is the first time that I made a major champs like the world championships. It was a pleasant shock but a big shock racing other guys on the world stage. If I did make the Olympics it would be through the heats which are semi and final. If you get through your heat and then semi anything can happen from there. Itֳ a bit like Hannah England, last year she made the final and came out with a Silver medal. One the day anything can happen, youֶe got to be fit, youֶe got to be ready to go. I think at the minute my progression would be to make the Olympics this year and then really try to make an impression at the next one.
Is there anyone you would tip for a medal?
I֬d love to see Chris Thompson win Gold, but also Helen Clitheroe, Mo Farah and Paula Radcliffe.
Finally, any tips for other amateur runners?
Keep yourself healthy and fit. A lot of people get carried away with mileage, want to do everything 100 per cent of the time and then they can be injured for another two or three months down the line. Sometimes operating at 85 per cent can actually help your training.
Author: Laura Davis