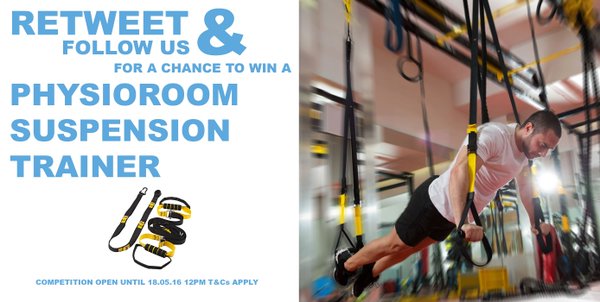 Suspension trainers have become a gym floor mainstay over recent times, claiming to assist in the sculpting of functionally sound muscle and for creating an environment in which one can learn difficult-to-achieve exercises.
Building muscle with merely two over-sized elastic bands? Surely not. Yet over a decade after it was unleashed on the fitness community, the benefits of suspension training are being touted across professional sports fields, such as the NFL, to personal trainers worldwide. You'd be hard-pressed to find a gym that doesn't have one.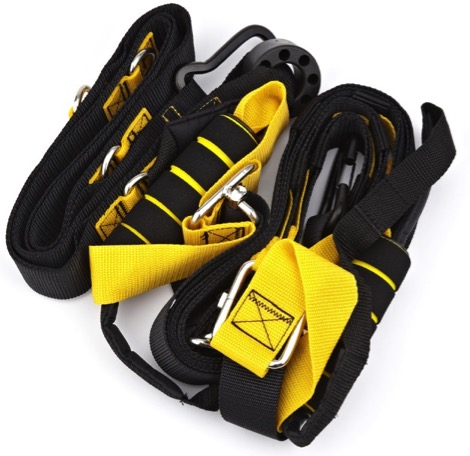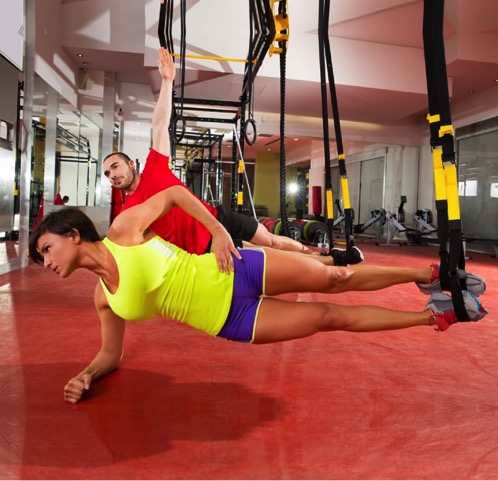 How does it work?
The premise of suspension training is that it works to the same principles as calisthenicsʨmovement exercise without equipment) and body weight training, which allows for the building of functional muscle with a cardiovascular twist. Body weight training, however, is not a limitless workout spectrum and many exercises that one performs in the gym with the use of weights are typically unable to be replicated by using merely the body alone. Suspension training exercises offer a solution to this problem by adding an extra dimension to body weight training. The suspension training systems can be used in a huge variety of ways, from simply adding resistance to providing a platform for the improvement of difficult training exercises such as pull-ups and muscle-ups.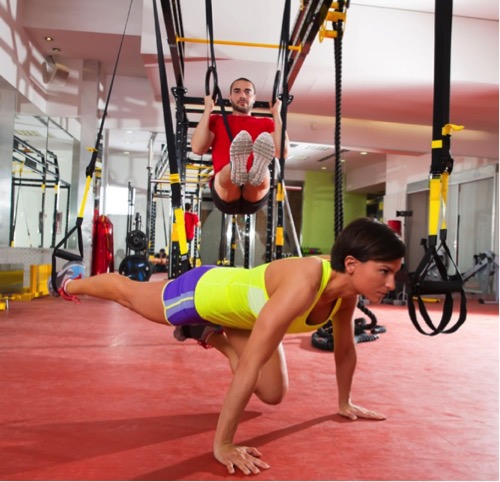 How do I use it?
A suspension trainer is typically attached to a fixed point based above the athlete's head and acts as either a basis for support during exercises such as pull-ups (by taking the weight of the feet) or as an added form of resistance such as when performing inverted push-ups.
By providing functional weight-bearing movements using the body's own natural weight, the core is constantly engaged within the activity. This is one of the major beneficiaries of this type of training regime and a factor that normal high-volume weight training often ignores. Suspension trainers can be either used in a gym environment or on the move. Often, the aid can be found in guerrilla workouts and street training such as that seen in calisthenics and bar exercises.
The PhysioRoom.com Suspension Trainer is a great way to reap the benefits of suspension training without completely obliterating the piggy bank Рand it even comes with a handy carry bag for easy transportation.
Words by Toby Cryne