As London 2012 approaches, British Paralympic Table Tennis player Paul Karabardak speaks with PhysioRoom.com about his long term wrist injury.
Having already been to Beijing in 2008, Paul Karabardak is no stranger to the physical and mental demands of the GBParalympics. The Class 7 player has recently qualified for the upcoming games and is currently training at the English Institute of Sport in Sheffield. PhysioRoom.com catches up with the 26-year-old to discuss how heֳ getting on.
About Paul Karabardak
Table tennis champion Paul has left sided hemiplegia. At just 10 yearֳ old Paul suffered a stroke caused by a clot on his brain which resulted in his disability.
Despite ending his promising talent as a footballer Paul found another gift for table tennis during weight bearing rehabilitation for his left leg. Realising he had a good eye for the ball Paul soon became addicted to the sport and was taken into the British squad with Beijing becoming his first Paralympic event.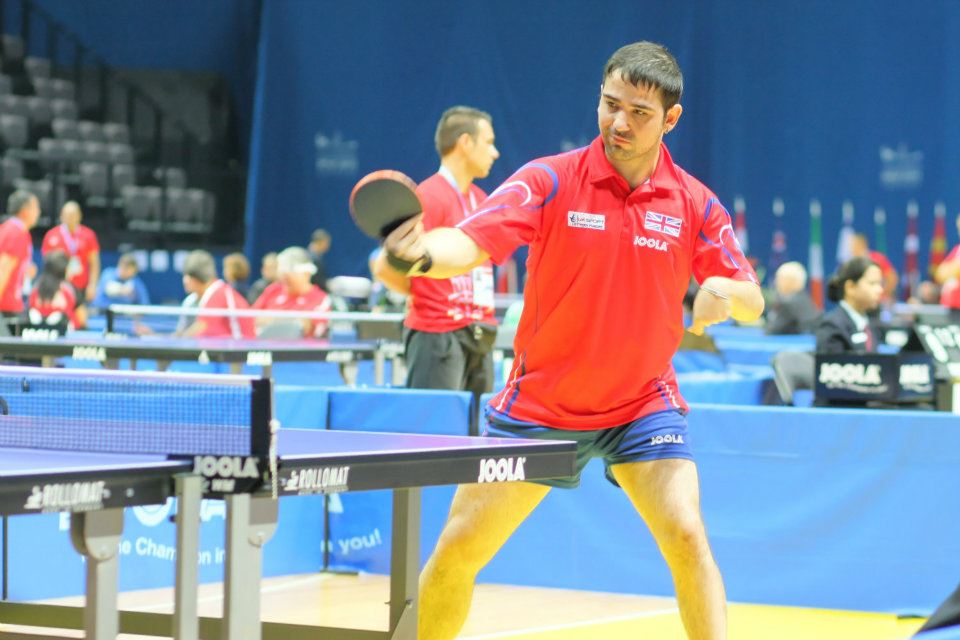 Tell us about your injury and its history?
I had to have an operation. I was training and I fell on my wrist one day and damaged a ligament. It was about 2007 so it has been quite a long term injury. It has caused arthritis.
Being the run up to the Beijing Paralympics, what difficulties did this cause?
It stopped me from training as hard as I wanted to train. It was causing a lot of pain in the wrist and aching. Falling over quite a lot during training stretched the ligament and then it was operated on.
What happened after the operation?
It never really healed but after a second scan they (doctors) realised there was progressive arthritis in the wrist.
How is this treated?
Every six months with hyaluronic acid injections, a supplement and using the Vulkan Silicone Wrist Support from PhysioRoom.com.
How did you hear about PhysioRoom.com?
Online. Iֶv'e been using it for a few years and read up about arthritis on the siteֳ injury guides. A couple of different supports were tried but thereֳ never been as good as the Vulkan.
Tell us about the qualification process for the London 2012 Paralympics?
There are classifications. One to 5 are wheelchair players, 6 to 10 are standing players. I֭ a Class 7. You needed to be top 18 in the world and I was number 9 and have just been selected by UK Sport.
So training is about 30 hours a week. What does this consist of?
About 20 hours of training and 10 of gym work which is looking to be increased the closer we get to London.
How are you feeling about the prospect of being at London?
Very excited! The team are training a lot harder so weֲe hoping that will pay off.
Author: Laura Davis