Our resident personal trainer and fitness blogger, Alexis Fletcher, is back ready to hit 2015 with a new set of fitness tips, exercise and nutritional advice. This week, Alexis shares her perfect home workout ideas with step-by-step videos included making it easier than ever to get fit for the new year.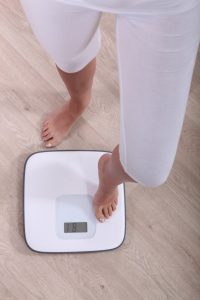 Happy New Year to all of my readers!
If like most of us you've over indulged over the festive period you NEED to check out PhysioRooms belated Christmas present – The 12 Days of Fitness here
It includes exercise videos (more of which we'll go into shortly) and lots of tips and tricks, it will really help you in shifting those extra pounds you may have put on over the holiday season!
As mentioned, some of these tips come from a series of videos which make up the perfect home workout – we filmed these to help you target all body areas…all whilst in the comfort of your own home.
Let's start with:
Press Ups For the Arms
This video goes through some simple tricep press ups for those bingo wings!
Sit Ups For the Abs
This video includes some progressions to train harder when you're ready for it!
Plank For the Whole Body
Mainly for the core – remember to hold for as long as you can.
COME ON there's not excuse not to get started right now!
Tricep Dips For the Arms
Let's keep working those arms…
Medicine Ball Workout For the Whole Body
Target your abs, butt and arms with this guide.
A Final Short Home Workout
Covers all of the above but with some additional exercises.
Yes! Burpees, lunges & squats to finish you off!
The combination of exercises here covers plyometric and strength training so feel free to add a cardio blast of anything from 10-20 minutes. Try running or cycling, up & down hills or fast & slow interval training to get your heart rate up & down and BURN THAT FAT!!