After their holiday professional footballers all over the country have gone back to their clubs for pre-season training. It is an important time of the year for them as the hard work they put in now will build fitness for the season and can help them to avoid injuries.
At big clubs they will have state of the art equipment to test the fitness of their players when they return. Some footballers are naturally fit and stay in good condition through the off season. Other players are more likely to let things go if they are not playing.
For anyone that hasnִ trained for a while it can be useful to follow a similar training method to build up fitness. You donִ have to be a footballer.
Legs
The first thing the clubs will have them do is to build up their leg strength. This simply involves running which will involve gentle jogging at first.
Training canִ be too intense to begin with as the clubs donִ want their players pulling muscles as soon as they get back. It would be counter-productive if they had to get out the first aid kit at the beginning of the training session.
So they will start off with five minute jogs and then run at three quarters of their full pace for five minutes. The trainer will then ask the players to walk for a minute and sprint for a minute.
They will do this for the first few days and probably wonִ kick a ball until the end of the first week.
Circuit training
In the second week the training routine gets more intense.ʠThey will do circuit training and build up their muscles with leg abductions and press ups.
To do straight leg abductions all you have to do is lie on your side and raise and lower your leg. It is important to hold the leg straight for at least 3 seconds.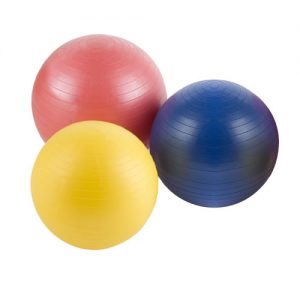 They will also do swiss ball hamstring curls. This exercise has the player lying down face up and placing the swiss ball under their feet and bringing the drawing the ball backwards and forwards.
The quick players in the team will want to do this exercise as they tend to suffer more from hamstring strains and pulls.
Speed work
After building strength it is then important for the team members to build up speed and agility. Players have to change direction a lot when they are playing the game and this can sometimes cause knee ligament problems.
The more adept a payer is at changing direction the better chance he has of keeping the ball or losing a marker.
So trainers will set up an agility relay course. This involves running in and out of cones at first without the ball and then with it. Once they get to the end of the cones they go back again.
It is vital for a player to be quick off the mark and also to be able to stop quickly and this exercise helps them to do this.
Hopefully when the first game comes round the team is ready.