Step into the world of elite tennis, and you'll often witness players sporting extra support. Take Serena Williams and Rafael Nadal, for instance. Both prodigies are either wearing kinesiology tape or knee wraps during their matches.
But one player stands out with his consistent use of ankle braces. And it's none other than the remarkable 2016 Wimbledon champion, Andy Murray!
Even the most casual tennis enthusiasts can't help but notice his stylish yet functional contraptions over his socks. Murray's ankle braces have become a signature part of his game.
This post delves deep into the reasons behind Murray's resilience in such support. Here, we've explored its positive impact on enhancing his performance. Read on and find out how they can offer similar assistance for you!
Why did Andy Murray choose to opt for the aircast ankle brace?
(Image Credit: Wikimedia Commons)
For 11 years, Andy Murray's journey in tennis has been intertwined with ankle braces due to previous injury challenges. His first encounter with ankle issues arose in his youth where a nasty twist to his left ankle made it susceptible to rolling. From then on, he wore a brace on his left ankle to ensure its vulnerability did not hinder him on the court. 
But it wasn't until 2011 that Murray began to wear braces on both ankles. During his crucial match at the French Open, he endured a partial tendon tear in his right ankle. Murray was 2-1 head during the second set when he sustained the injury chasing a drop-shot from the German.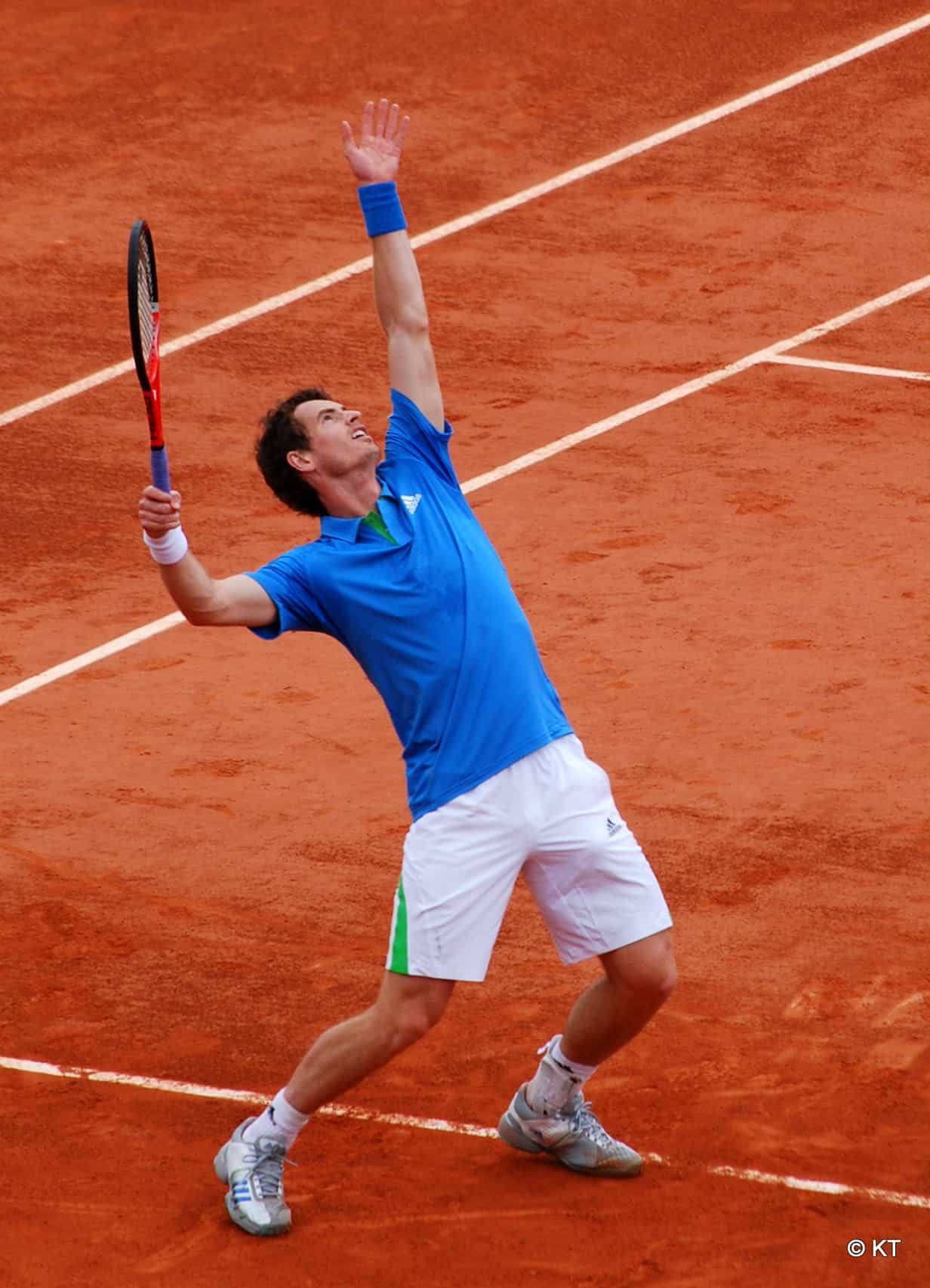 (Image Credit: Wikimedia Commons)
Onlookers winced in sympathy at the noticeable way his ankle twisted sharply while he slid to reach the ball. Murray hopped to the sidelines before lying on the clay, clearly in intense pain. He spent eight minutes getting his ankle strapped before returning to the court. What made the match momentous was him taking a 6-2 6-3 6-2 victory! After the match, he admitted:
"I've never had a problem in my right ankle, I was obviously pretty worried."
Though he continued to tape his right ankle, Murray wore only one brace for the rest of the tournament. He beat Viktor Troicki and Juan Ignacio Chela before losing to Rafael Nadal in the semi-final. Painkillers played a crucial role in helping him continue his pursuit at that time.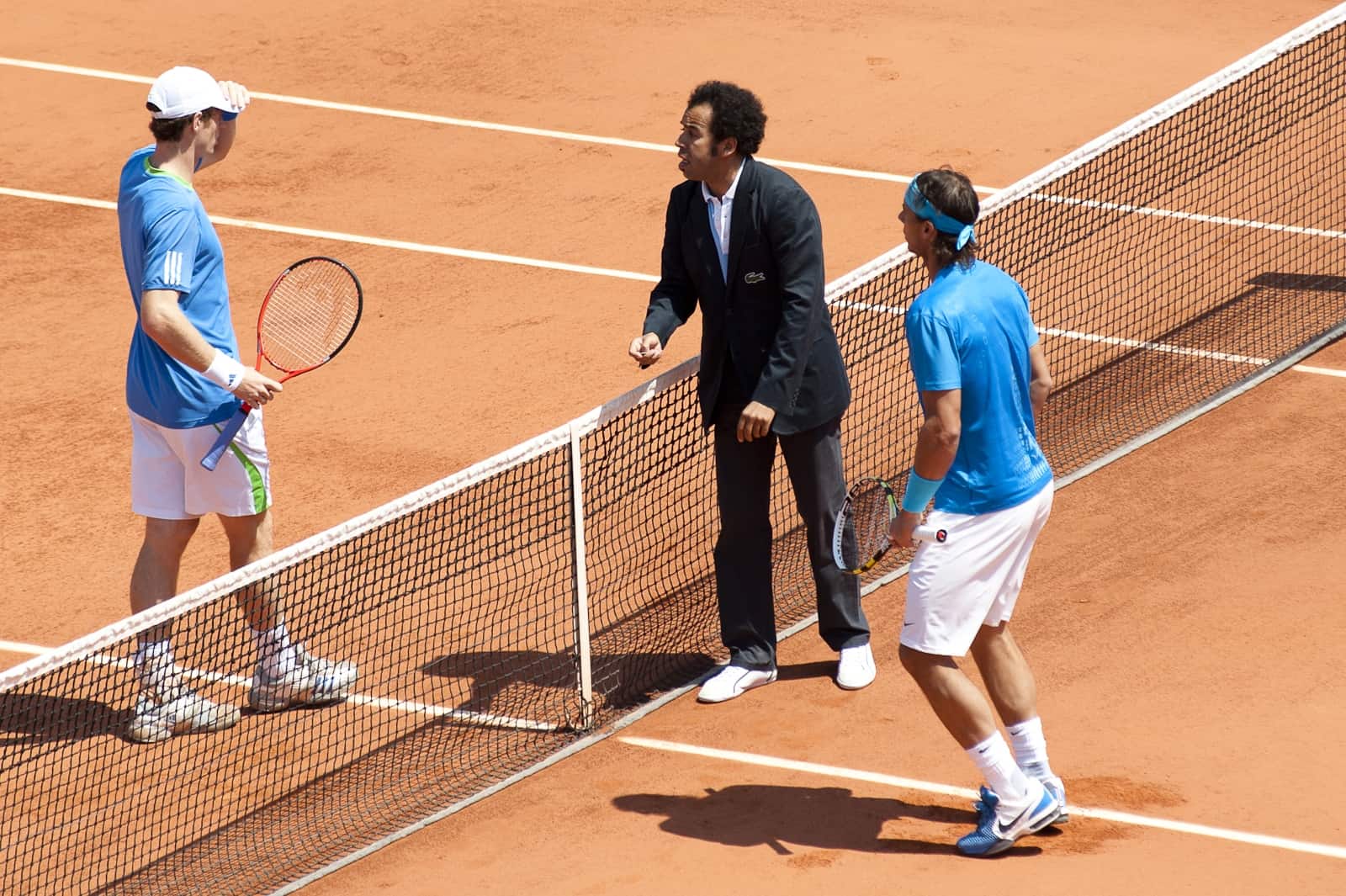 (Image Credit: Wikimedia Commons)
Sports brace have become an essential part of Andy Murray's plays throughout his career. It has allowed him to overcome adversities on the court. Ankle braces stand as a testament to his unwavering commitment to the sport, despite facing challenging injury setbacks.
Physioroom Supports & Braces
Find your ultimate support for your injury or rehabilitation journey here at Physioroom! Investing in our Support & Braces collection, particularly ankle braces, are worthwhile. Each product is designed with cutting-edge technology and crafted from high-quality materials.
These supports offer unparalleled stability and protection, revolutionising your recovery experience. Ideal for: 1.) athletes aiming to prevent future injuries, 2.) individuals recovering from a recent ankle sprain.
Engineered to provide targeted compression and a perfect fit, they can help:
alleviate pain

reduce swelling

promote faster healing
You'll find yourself comfortably and securely back on your feet. Most importantly, ready to take on challenges once more!
Don't let injuries hold you back! Explore our range of sports injury braces today and take a step towards a more active lifestyle. We also offer taping and hot & cold therapy, such as ice packs and wraps. Your future self will thank you for this wise investment in your well-being.