Personal Trainer and blogger Alexis Fletcher, gives us her latest fitness, exercise and nutrition tips. This week Alexis is giving us a lesson in yoga to reinvigorate the body,soul and mind. For more, check out her 'flex' blog here.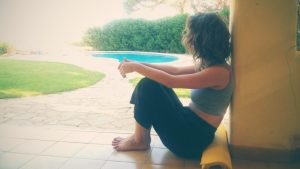 I've always been into my fitness but alongside pounding the pavements and lifting weights I love nothing more than to stretch and chill myself out with a yoga session.
There are many different types and styles of yoga from hatha yoga (which is a good one for beginners), ashtanga (an all-rounder for improved circulation, flexibility and stamina) and iyengar (which is great for your posture and can test your patience using equipment such as blocks & straps).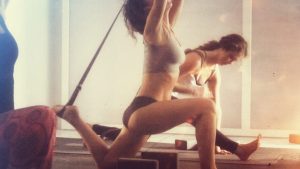 Body
Yoga definitely helps you with your flexibility, core strength and posture which in turn will improve your fitness. You will become stronger, more toned and therefore be less injury prone, so what's to lose?!
With a lot of emphasis on balance from your core area and stretching out other areas (some of which you didn't know existed!), the possibilities are endless!
Certain types of faster yoga like vinyaysa flow and bikram are can lead to weight loss. Most vinyasa classes are quite fast paced and you're constantly moving so you can really challenge yourself. Bikram is carried out in a heated room so you will sweat for sure and can shed quite a few pounds.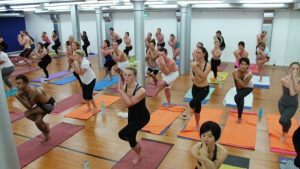 Soul
Yoga refers to a spiritual practice that transforms the mind as well as the body. It's used a lot in Hindu and Buddhist religions. It was yoga gurus from India who brought yoga to the west as a physical practice. Some will turn to yoga as a stress relief (more on that below) but some do it for religious reasons and reap the benefits. It becomes a daily practice, similar to meditation which they cannot do without.
Mind
I went to Ibiza this summer to do yoga training after years of practicing and seeing the benefits of how it can have a positive impact on a busy, stressful life. Yoga really enables you to stop thinking about the past and future, regrets or worries and focus on the now. I wanted to bring this philosophy back and implement it on my clients and boy I'm glad I did – and I guess they are too! It also really helps with your breathing technique so if you struggle to regulate your breathing when in a stressful situation (or exercising) then yoga is for you!
As a beginner it's best to try as many different types of yoga. Most gyms do a range of classes or check out local classes where you can just pay a drop in price. Practice as much as you can on your own, there's nothing better than feeling the need to do some yoga/breathing techniques and being able to do it on your own, anywhere, anytime! Some basic poses that are good to get to grips with are the downward dog, childs pose, chatarunga, upward dog, cobra and of course shavasana.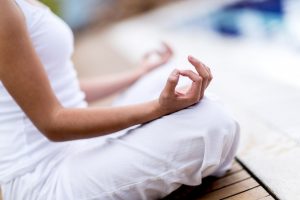 Similar to yoga but focusing more on the body is pilates. Like iyengar yoga you can use blocks, straps and rings to force you into really deep stretch positions!
PhysioRoom do some a great range of yoga gear, check it out here. Go on, get yourself a mat and you'll never look back….