If anyone knows the value of a good healing aid it's a professional sports player. Almost every week an athlete is spotted sporting something we at PhysioRoom.com are proud to stock.
Here's are just a few well known faces we've seen…
Rio Ferdinand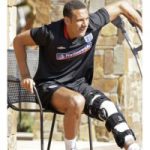 Seen here using the Donjoy TROM Advance Cool is the Manchester United Defender. A key feature of this product is its ability to provide speedy recovery following post-op rehab.
It can be used in relation to:
Cruciate ligament (ACL, PCL) surgery
Collateral ligament (MCL, LCL) surgery
Cartilage (meniscus) repair
Knee cap (Patella) realignment
Stable femoral fracture
Total knee replacement
High tibial osteotomy
Javier Hernandez, Ricky Hatton & Phil Mickleson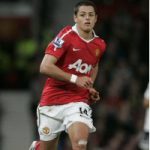 This unlikely trio have all been snapped making use of sports tape to strap up their wrists and ankles. PhysioRoom.com Sports Tape 2cm x 13.7m has been designed by sports medicine experts for instances such as these to protect against sprains and help to support such injuries.
It can be used in relation to:
A sprained ankle
Shoulder separation
Knee ligament injury
Wrist sprain
Can also be used as a Patella Tendon strap
Spotted anyone we've missed?
Then why not leave a comment below.
Author: Laura Davis