PhysioRoom.com gets you Tour ready with these top cycling accessories
The vocal expression of a Northerner is a hard thing to clarify at the best of times, even Attenborough struggles to decipher the true meaning hidden behind a laissez-faire attitude to grammar. Yet in summer 2014, for possibly the first time since records began, someone other than Geoffrey Boycott will feature as a colour commentator for Britainֳ sporting hopefuls as tales of whenִ tour cemִ Dales litter the streets of Leeds and York.
Le Tour de Franceֳ Grande Departeռ/a> kicks off in the city of Leeds on Saturday 5th July as the nation prepares to lather in the glory of Britain's new heroes Chris Froome,'a title="Bradley Wiggins" href="http://www.teamsky.com/profile_news/0,27292,17578,00.html" target="_blank">Bradley Wiggins, sorry, Wiggo, Mark Cavendish and new kid on the block Ben Swift.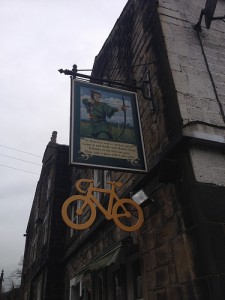 And as a nation of unashamed glory hunters, we the good people of Blighty are readying ourselves for a cinematic display of national pride as the streets and villages of the northern counties become flooded with tour paraphernalia and not water, for once. Like the 2012 Olympics before it, Le Tour has captured the heart of the nation as we attempt once more to inject a sense of Britishness to the world stage.
Having catapulted to the forefront of the collective mind following Wiggo's win at Le Tour in 2012, through the complete dominance of'a title="Mark Cavendish" href="https://twitter.com/MarkCavendish" target="_blank">Mark Cavendish in the sprint category over the last few years and of course,'a title="Chris Froome" href="https://twitter.com/chrisfroome" target="_blank">Chris Froome's destruction of the peloton in 2013 it is the 2014 edition when cycling will no doubt develop into the British sporting behemoth of fancy.
The hills and dales of Yorkshire are already littered with MAMILֳ (Middle Aged Men In Lycra)[1] battling the icy winds of spring as they circumnavigate sections of this yearֳ race. The infamous climb of Cragg Vale, often dubbed РThe Longest Continual Gradient in the UK'/i>has become host to cyclists young and old of late all time trialling their best time up the 5.5mile 950ft climb.[2]
PhysioRoom.com's Top Cycling Accessories for Long Days in the Saddle: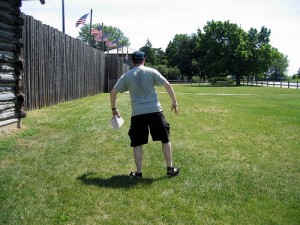 All of these top products are now available at PhysioRoom.com. For more information on Le Tour de France be sure to check out our Beginners Guide to Le Tour de France here.
Author: Toby Cryne