The combustible Manchester United and Liverpool derby match at the weekend was inflamed by the red card given to Jonjo Shelvy.
The red card was first used at the World Cup of 1970 as a language-neutral way of communicating that a player has to go. It has ever since added drama and spice to the game of football at both domestic and international level.
Sometimes the player has no argument with the decision as he has clearly tackled his opponent in dangerous fashion and caused injury. If the opposition needs a first aid kit and is wearing a ligament knee support then the tackle was probably bad.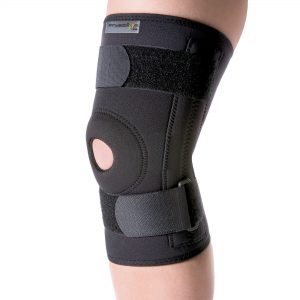 Red card mania
Three games in history have resulted in five men being sent off during the match. They are Chesterfield v Plymouth in February 1997. Later the same year Wigan and Bristol Rovers had their own card fest. While a month before Christmas in 2002 Exeter and Cambridge did not exchange Xmas cards.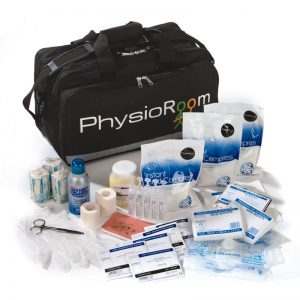 The reason why the referee was in danger of getting repetitive strain injury in the Exeter match was due to an almighty brawl at the end of the game rather than for bad fouls. The physios needed to get out their physio supplies for both teams after the scrap at the conclusion of the match.
Speedy red card
The fastest red card on record is for Kevin Pressman. Considering he was a goalkeeper this seems a little odd. It transpires that his offense was not violent. He was given his marching orders for handling the ball outside the area.
Two players have gone for an early bath after no time at all. Walter Boyd of Swansea in 2000 and former Manchester United, Newcastle and Northern Ireland star Keith Gillespie was ordered from the pitch in 2007 whilst playing for Sheffield United..
They both either elbowed or pushed an opponent before the game had been restarted so officially they were sent off after zero seconds.
Most red cards
Roy ՄonutՠMcDonough was probably not that sweet. Over his career for Colchester, Exeter and Southend he picked up 21 red cards. He called his autobiography Red Card Roy.
The tough tackling defender Steve Walsh shares the football league record of red cards with McDoough of 13. Willie Johnston, who played for Rangers and West Bromwich Albion, can match rough Royֳ red card tally.