Recently the star striker of Manchester City, Sergio Aguero was injured and unavailable for selection. There is nothing odd in that you may think as footballers are always getting injured.
But this injury sparked interest because his manager Roberto Mancini referred to the injury as being ӳtupidӮ It seems that a physio sprayed something on his foot which led to an allergic reaction causing the foot to blister as if it had been burnt.
So this has led me to look in to other ӳtupidӠfootball injuries.
Domestic
Watching television can be dangerous. You can injure yourself or Rio Ferdinand can anyway.
The Manchester United and England defender whilst he was playing for Leeds picked up a tendon strain in his knee as he put his feet up to watch TV. Although to be fair to him we all needed first aid kits in those days after watching Noels House Party.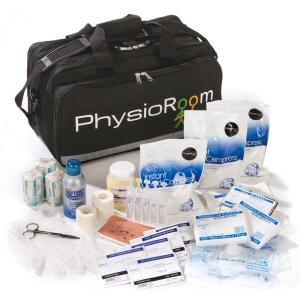 I֭ not sure his manager was too happy when he sees his star defender hobbling about with a knee support from doing nothing more serious than watching the goggle box.
However, that is not as daft as madcap goalkeeper (all goalkeepers are խadcapՠby the way) Dave Beasant who was injured for months by dropping a bottle of salad cream on his foot. (This is, of course, funnier because he as a goalkeeper and the injury is caused by him dropping something.)
Remember this guy trained with Vinny Jones and played at a time when the tackling was tough but none of those hard men could inflict the same damage as a humble bottle of Salad Cream.
Slapstick
Some of these injuries are pure slapstick. For instance, Steve Morrow broke his collarbone after falling off Tony Adamsՠshoulders whilst celebrating.
Tiny defender Alan Wright (think of David Walliams as Dennis Waterman in the Little Britain and then imagine someone even smaller) in cartoon fashion strained his knee as he tried to reach the pedals on his new car.
Richard Wright (another խadcapՠgoalkeeper) injured himself by tripping over a sign that told him not to practice in that goalmouth.
But for pure slapstick you have to give it up for Darren Barnard who tore a ligament after he slipped on his kitchen floor after stepping in a puddle of puppyֳ urine. This has to take the Frank Spencer award for greatest slapstick football injury.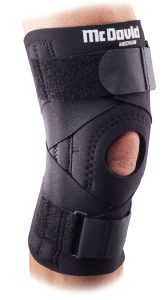 Imagine the scene as he lies in canine excreta in agony and he has to have an awkward conversation with his boss to tell him why he is injured. He turns up Monday morning with his ligament knee support on and to his credit tells the gaffer the truth.
I imagine the dog kept out of his way for a while.