UK singing sensation Jessie J could be spotted this weekend at Glastonbury wearing an Aircast XP Walker during her highly praised performance.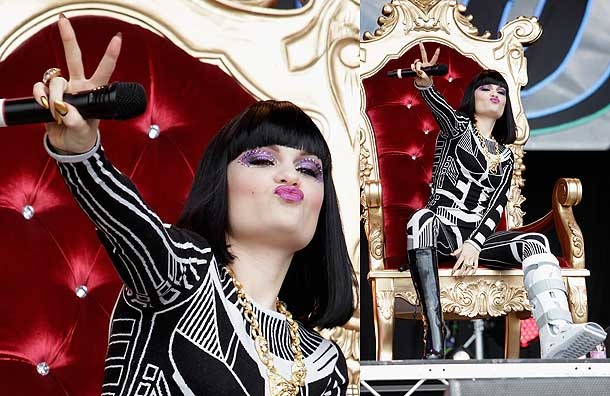 The 23-year-old artist took to wearing the knee high pneumatic walking brace, which is designed to help quicken the recovery of shin and ankle injuries, after she suffered a double fracture to her left ankle two-weeks-ago during a dance rehearsal for Capital FM's Summertime Ball.
Despite being told by doctors to stay at home and rest Jessie stuck to her plans to perform this weekend, giving a truly remarkable performance with apparent ease.
In a similar case of bravado Jon Bon Jovi also wowed the crowds recently during the band's Circus Tour in Edinburgh in-spite of knee problems. The lead singer was photographed wearing a large knee brace, like the Donjoy Armor with Fourcepoint Knee Brace, following an onstage injury.
Author: Laura Davis