The biggest story ahead of this year Masters Tournament centres around the non-involvement of one of golfֳ biggest names; but what exactly is keeping the four-time winner from competing for the second time in three years?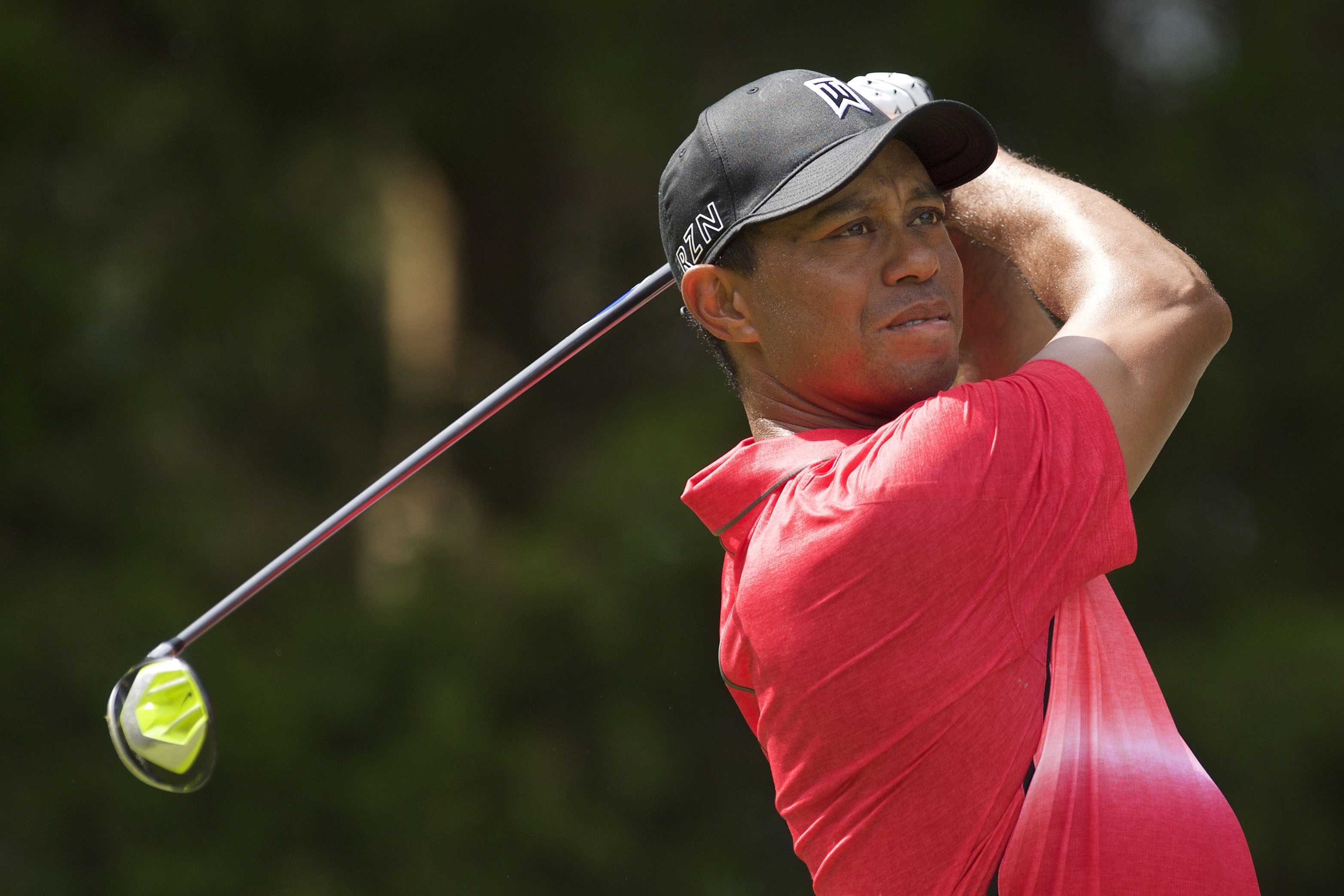 Tiger Woods' last tournament appearance was at the Wyndham Championship in August last year. He hosted, but did not play in, his own Hero World Challenge event in December. He was a guest at the Masters Champions Dinner earlier this week.
Talk about the Masters and you invariably have to talk about Tiger Рafter all, itֳ where he wrote himself into the history books from the beginning. His first of 14 majors in 1997 saw him become the then-youngest ever winner at the age of 21 in 1997, victorious by a 12-stroke margin, which remains a record.
The 40-year-oldֳ absence this year follows a familiar script. 2014 saw Woods miss his first Masters since 1995 after undergoing back surgery, before a subsequent comeback in Juneֳ Quicken Loans National, where he failed to make the cut.
Fast forward to October 2015, when Woods required a third surgical procedure on his back within the space of just over 18 months, and the extent of this problem is clear. He has not given an expected return date, nor a timescale on his recovery. We don't know when we'll see him back on the course, and that hits home far worse than his first Masters no-show.
While the exact nature of his injury is uncertain, Woods is known to have undergone a microdiscectomy on two occasions РMarch 2014 and September 2015 Рand a follow-up procedure only a month after his last.
Usually, a microdiscectomy is performed for a herniated lumbar disc, where lumbar refers to the lower part of the back. This injury is more commonly known as a slipped disc, occurring when one of the discs is damaged. As these discs occupy the space between each vertebrae and any damage can affect the spinal nerves, this type of injury requires a careful period of rehabilitation and should naturally be treated with caution.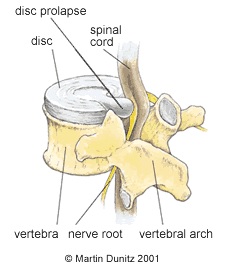 Discs are made up of an outer fibrous layer, a tough surface of connective tissue, which surrounds a gel-like nucleus. The outer layer is prone to degeneration from repeated overuse during lifting and, in the case of an elite golfer, bending. Sufficient degeneration can cause the weakened outer layer to tear and the nucleus to prolapse out of the disc, often triggered by one offending movement. As the gel material leaks out and comes into contact with the soft tissues in the back, the chemical reactions and pressure generated can cause a sudden, severe onset of pain in the back.
Further problems can occur from the disc pushing against a spinal nerve. In this area of the back, the sciatic nerve, the biggest single nerve in the body which runs down the back of both legs to the feet, can be affected. Again, although Woods has not revealed the specifics regarding his injury, we know he has suffered discomfort and pain in his buttocks and his hip in recent years, two areas which can be affected by sciatica, the condition referring to irritation of the sciatic nerve. He complained of hip pain during the Wyndham Championship, which he later related to his back problem, and memorably stated ӭy glutes are shutting offӠafter withdrawing from the Farmers Insurance Open in February 2015.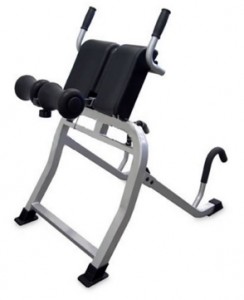 So what is the usual course of treatment for such a problematic injury? For both a herniated disc and sciatica, the immediate response is usually to take pain-relieving medication and use heat packs. Interestingly, the best available evidence suggests that patients suffering from either condition should be advised to remain as active as they can, based on the fact that research shows no significant difference between bed rest and staying active, and that there is no evidence that staying active is harmful for these injuries. A back brace can be helpful to improve posture and relieve pain by preventing aggravating movements. Take a look at our range of back braces.
In some cases, symptoms can be relieved by adopting a position of spinal extension, which can be achieved by the patient lying on their front and gently propping the shoulders up on the elbows, although this should be avoided for sciatica sufferers who find the position painful. An inversion table can help relieve pain in the patient by simply lying on their back over it; many individuals benefit from this as it can put the spine in the opposite position to that in which the injury occurred, encouraging the nucleus to recede back into the disc.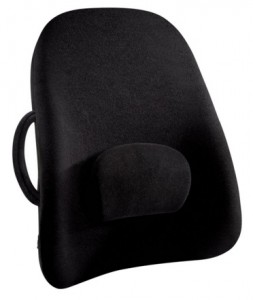 Withˡ herniated disc, the outer layer will heal with scar tissue over a period of six to 12 weeks, but injuries can reoccur from the same factors which contributed to the original problem. A rehabilitation programme should be followed to reduce the chances of this. Back supports when undergoing everyday activities which involve sitting for long periods, such as driving, can be particularly useful. Take a look at our full range of back supports.
Many injuries of this nature will settle down over time with physiotherapy treatment, but severe cases of sciatica may require minimally invasive surgery techniques, which can include relieving pressure on the disc.
Undoubtedly, it is more likely that this type of back injury will return if care is not taken with factors such as posture and sporting or working habits. As Woods falls into that latter category, the bending and swinging movements involved at the top level of golf makes his ongoing troubles particularly complex. And after three such procedures, itֳ no wonder Woods is remaining vague about when he will be able to play again, and is unsure whether he will reach anywhere near his previous form once he does so. He will need to take plenty of time to recuperate and to adapt; and all we as fans can do is sit patiently and hope it wonִ be too long before we see him club in hand and competing again. If you work in an office and sit down a back support for your chair will help a lot, browse PhysioRoom for our full range of back supports for office chairs.