Never one to sit still for too long, myself and a group of friends embarked on another Emotional weekend by completing the Coast 2 Coast route from Whitehaven to Tynemouth using only the power of the pedal! A typically wet and windy Great British Summer turned what should have been a very enjoyable experience for a good cause into an epic Man vs The Elements Challenge. To their credit the Met Office had this one nailed and we prepared best we could for every eventuality ɼ!–more–>
For those not familiar with this particular ride, there are a number of possible routes, from road only to a mixture of trails. From undulating to downright hardcore out and out hill climbs Рor maybe it just felt that way! Anyway, we opted for the latter and knew the two day ride would test even the hardiest of cyclists.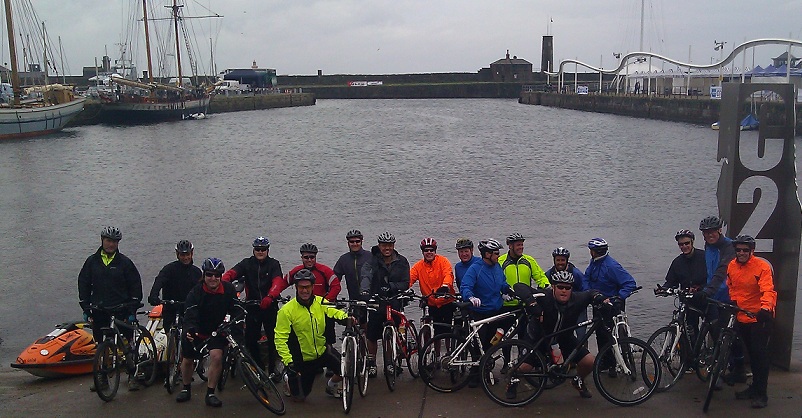 When planning such a trip, I always try to adopt a methodical approach to my requirements, weighing necessity against usefulness and boy toy gizmo against practicality. I must admit, I do enjoy eating up the miles but my backside definitely has different ideas on its optimal amount of minutes in the saddle. Therefore, the best piece of advice for anyone planning on heading out, wear some protection.
Padded shorts are up there with a helmet for me, something like the McDavid Thudd Hexpad Shorts are perfect doubling up as compression wear and helping to stop chaffing / skin irritation. Next on my list of essentials was an under shirt to regulate body temperature, when you're out for extended periods the conditions can vary greatly. Good reliable clothing can help keep you warm and dry in the cold and wet conditions whilst moisture wicking technology will keep you cool once the sun begins to shine. Other than the obvious safety attire I needed for the trip I ensured a stock pile of various energy bars, drinks and gels to help maintain consistent levels for the duration. And, ever the one to try something new, I was keen to give our new range of titanium patches the once over after reading a lot of literature in recent times. I was particularly interested to experience first hand manufacturer claims that as well as improved endurance performance, through a more balanced bioelectric current, they would target the symptoms of tiredness and discomfort whilst helping to eliminating fatigue.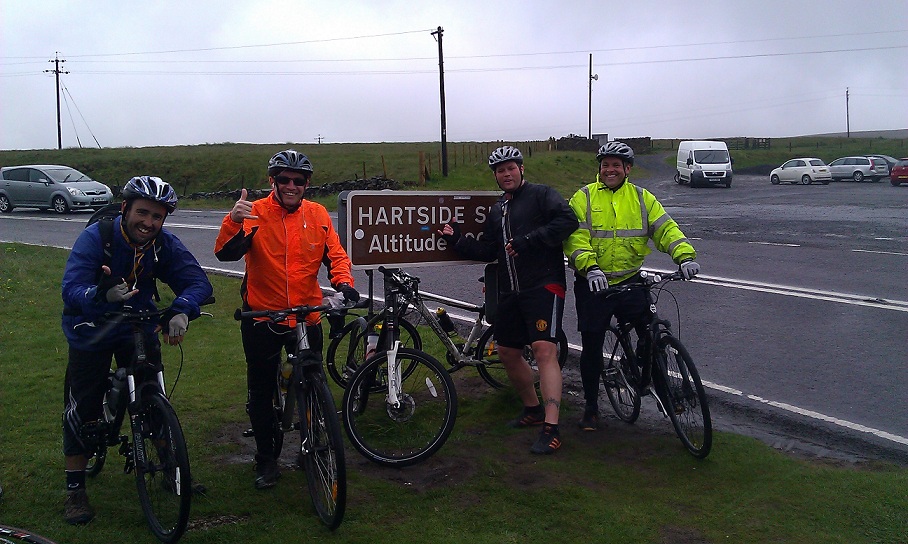 Finally the day arrived and with the driving West Coast rain battering our bikes we set off on Day One, taking in some of the best hill climbs the Lake District has to offer. For those that know Hartside Pass, it requires no introduction, but for the uninitiated this beast climbs to almost 2000 ft and is situated between Penrith and Alston, an achievement best met with fresh legs on a hot summers day never mind at the end of a hard days graft! Alas the battle was won and with my weary body aching in places I never knew existed I still managed to sink a few beers – 75 miles?? Huh, no problem ɠdone! Hmmmm were my patches working I wonder?
Before we knew it Day Two was upon us and apart from a slightly heavy leg I was pretty fresh and looking forward to the challenge, spirits were high and not even the British weather could dampen our new found enthusiasm to become one with the road.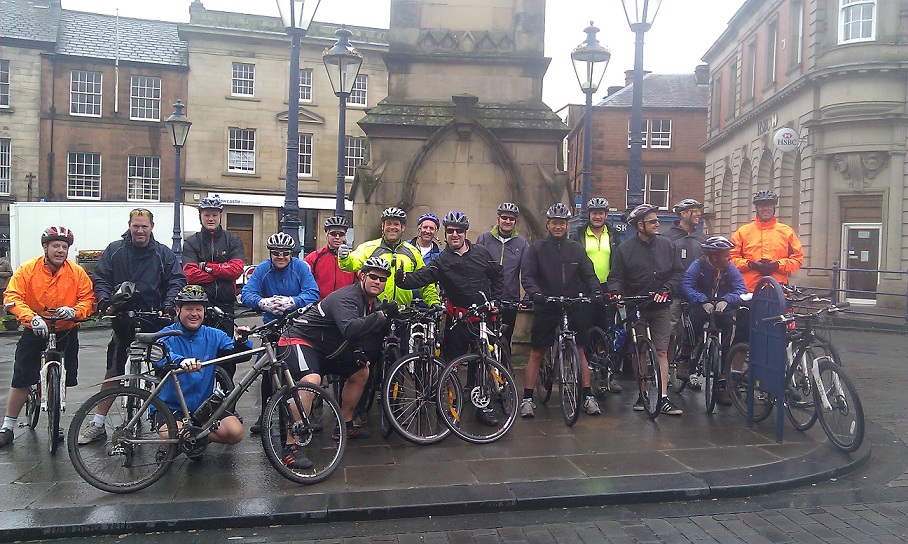 One by one we ticked off the climbs, Garrigill – done, Nenthead – smashed! Nothing was gonna stop us ɠWe completed our mini 140 mile expedition to the delight of all and of the 20 competitors who began this challenge, all 20 finished albeit in varying degrees of agony! And as I sat back enjoying the fruits of my labour I came to realise one thing, maybe biking could just be my sport ʜn
So until the next time, be safe Рthebigdinn.
Author: Ben Dinnery