Ӊ bought my Latin-American manager a Vauxhall РI got my boss a Nova.ӠTim Vine
With the new millennium less than a week away on Boxing Day 1999 Chelsea put out a team that contained no British players. Their Italian manger chose a team that had nine different nationalities but not one player came from these shores.
The team contained a Dutchman, Spaniard, Nigerian, Brazilian, Romanian, Uruguayan, Norwegian, two Italians and two Frenchmen. There was not a space in the side for an Englishman, Irishman, Welshman or Scotsman.
It sounds a bit like a bad joke. Whilst crowds have loved to watch players like Gianfranco Zola, Eric Cantona and Thierry Henry over the years have foreign players in general been good for the English game?
The benefits of foreign players
The overseas stars are credited with bringing into our game better diets and improved ways of re-fuelling their bodies.
According to Paul Gascoigne the Manchester United captain Bryan Robson could, Ӥrink 16 pints and still play football the next day.ӠTwenty years ago a footballer pretty much ate what he wanted and they were not that keen on looking after themselves.
Modern players eat pasta in the morning if they are playing a match at lunchtime. In the old days they would have had a full English breakfast. The domestic game at that time was not interested in the science of nutrition and how it could improve performance.
Players from the continent also brought better technique and were more diligent on the training ground. David Beckham has talked about how he was inspired by watching Eric Cantona stay behind to work on his technique.
The negative side of foreign players
It would clearly be wrong to say that diving or ӳimulationӠonly came into our game when the foreign players arrived. Yet it must be said that some footballers from the continent are very good at fooling a referee.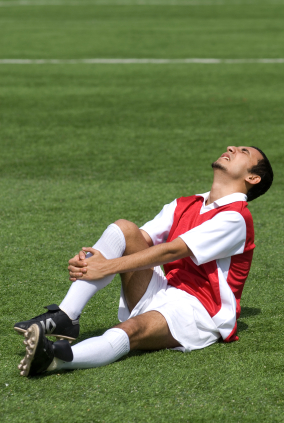 There are certain players that have come to these shores who know how to roll around on the floor in agony to give the impression that they have been seriously hurt. When the physio runs on with his physio supplies you expect the poor player will have to leave the pitch wearing a ligament knee support.
However, two minutes later he is running around like a spring chicken until the next time he gets pole axed by fresh air and needs the first aid kit again.
The England team
Yet, the biggest impact of foreign players in our game has been on the English team. Because they need instant success a Premiership team will rather spend money on an import than developing a young player or taking a risk on an English player from a lower division.
The chances of an England team winning a major championship get smaller every year as the numbers of foreign players continue to increase. The job of England Manager which has always been difficult will become nigh on impossible as the amount of foreign players continues to increase.