Usually the goalie never gets injured. It is rare for the custodian of the No. 1 shirt to hurt himself and his understudy usually spends his time watching the game and enjoying the season from the bench.
But some keepers have injured themselves in some strange ways which only goes to confirm the clichΠthat they are all crazy. The injuries arenִ unusual but the way they received them is odd.
Dislocated jaw
Every defender knows that a good goalkeeper likes to shout. Peter Schmeichel was famous for bawling instructions out to his back four to make sure that they did their jobs correctly.
However, a predecessor in the Man Utd goal Alex Stepney dislocated his jaw while instructing his defenders in a match against Birmingham in 1975. In those days there were no goalkeeper substitutes and midfielder Brian Greenhof went in goal and kept a clean sheet.
Knee ligament damage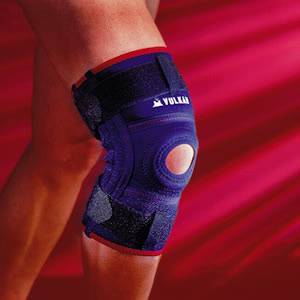 This injury must have been suffered when the goalkeeper in question jumped to the top corner to save a shot that was heading for the top corner and he landed awkwardly.
No, England goalkeeper David Seaman damaged his knee ligaments when he bent down to pick up his remote control. When asked why he was wearing a ligament knee support he probably described a more heroic reason for the injury
Injured ankle
Goalkeepers have to put their body on the line. They have to bravely rush out towards forwards and risk injury as they place their bodies at their feet.
Former Everton keeper Richard Wright was injured by a stationary sign which he fell over causing him to injure his ankle before an FA cup tie with Chelsea. It is not clear if the notice was given a booking for bringing the goalie down.
Shattered knee
The trusted physio is ready with their physio supplies to cope with every eventuality that happens on the football pitch. Impact injuries are usual for goalkeepers but they are not usually injured by colliding with dogs.
In 1970 the Brentford physio needed his first aid kit after the keeper Chic Brodie collided with a sheepdog that had run on the pitch. The encounter with the pooch left the poor guy with a shattered kneecap and ended his career.
Foot injury
A keeper does not want to drop the ball. They are judged by their handling and you would think this ability to hold on to things would spill over into their everyday lives.
Former Wimbledon keeper Dave Beasant severed a tendon in his big toe when he dropped a bottle of salad cream on his foot. Butterfingers!