The BBC has now announced the twelve people that are to fight it out for Sports Personality of the Year 2012. It is not surprising that the list is dominated by Olympians and Paralympians. They have, of course, dominated the sporting year.
Last year there was controversy when no women made the shortlist. This year there are five on the list and face of the games Jessica Ennis is probably the one most likely to triumph. Winning the heptathlon with a nationֳ hopes on her shoulders was a formidable feat.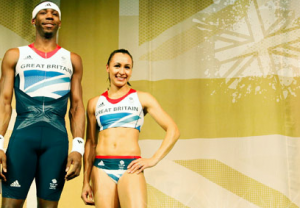 The favourite is Tour de France and Olympic gold medallist Bradley Wiggins. In any normal year he would pedal away with the title for winning what must be sports greatest endurance challenge. This year though he will be pushed all the way by Grand Slam winner and gold medallist Andy Murray and World number one golfer Rory McIlroy.
Top of their sports
All the nominees are amazing athletes. Chris Hoy has won more Olympic gold medals than any other British athlete. To win six gold medals is an incredible achievement and it will be a long time till someone comes along and wins more.
Ben Ainslie is not far behind Chris Hoy with four gold medals. He has now retired from the Olympics. Those gold medals have come in four Olympics from 2000 to 2012. To be at the top for over a decade requires a lot of effort.
Pain and hard work
All these stars though have suffered problems and pain as they have climbed to the top. They have all needed to use the first aid kit or physio supplies. Every one of them has faced an injury trauma or two along the way.
Yet they are all able to come through those difficulties. Each nominee has shown how that with talent, dedication and courage you can become the best in the world. Many of them have talked about how the knock backs they have received have just made them stronger.
Mo Farah, the first British athlete to do the long distance double, spoke about how after finishing a disappointing 6th at the World Indoor Championships in 2008 only made him more determined. He decided to train with the Africans and turned his career around.
Katherine Grainger had always been the bridesmaid and never the bride. She had three silvers to her name which most people would be happy with but she wanted the ultimate prize. Her rowing gold achieved with Anna Watkins was possibly the most emotional success of the whole games.
Inspirational athletes
The most inspirational performers have to be the Paralympians. Anyone watching David Weirֳ successes can only have been inspired by the man. If you donִ want to go jogging because you have a slight twinge of knee pain you should watch Weir.
He won four gold medals at the Paralympics as did Sarah Storey. Amazingly she already had five gold medals from her swimming successes at previous games. Overall this multi-talented athlete has won twenty two medals in total.
Last but by no means least we have Nicola Adams. She was the first woman to win an Olympic boxing title. A historic achievement and she combines boxing skill with possibly the greatest smile in sport.
Whoever wins will definitely deserve the accolade of Sports Personality of the Year 2012.