Do you find it hard to recover from football injuries? Big game coming up and don't want to miss out? Well let us tell you about the Soccer Supplement Injury Recovery Formula.
IR90 is an all-in-one formula to help speed up your recovery from injury. Made from no less than five active ingredients, including Collagen, this unique product will help get you back onto the pitch quicker than ever before.

Injury Recovery
IR90 is specially designed to benefit you during your recovery period after a game, speeding up your rate of recovery by up to 33.3%
It's formula targets all muscle, joint and tendon injuries, helping you recover after injuries such as a sprained ankle or tendonitis.
IR90's unique ingredients and dosage have been optimised to achieve this goal by improving collagen synthesis and reducing protein breakdown.
Collagen and vitamin C help with the synthesis and repair of ligaments and tendons. The HMB has been shown to decrease muscle loss that occurs during immobilisation and Glucosamine and Chondroitin improves and maintains good joint health.
Injury Prevention
Not only does IR90 help with injury recovery, but it's also great for injury prevention. This is thanks to it's ability to slow down the rate of joint tissue degeneration as well as reducing the loss of muscle mass due to the inactivity that may come with a serious injury.
This means that when you are ready to get back out there, the re-adjustment period while getting back up to speed will be shorter.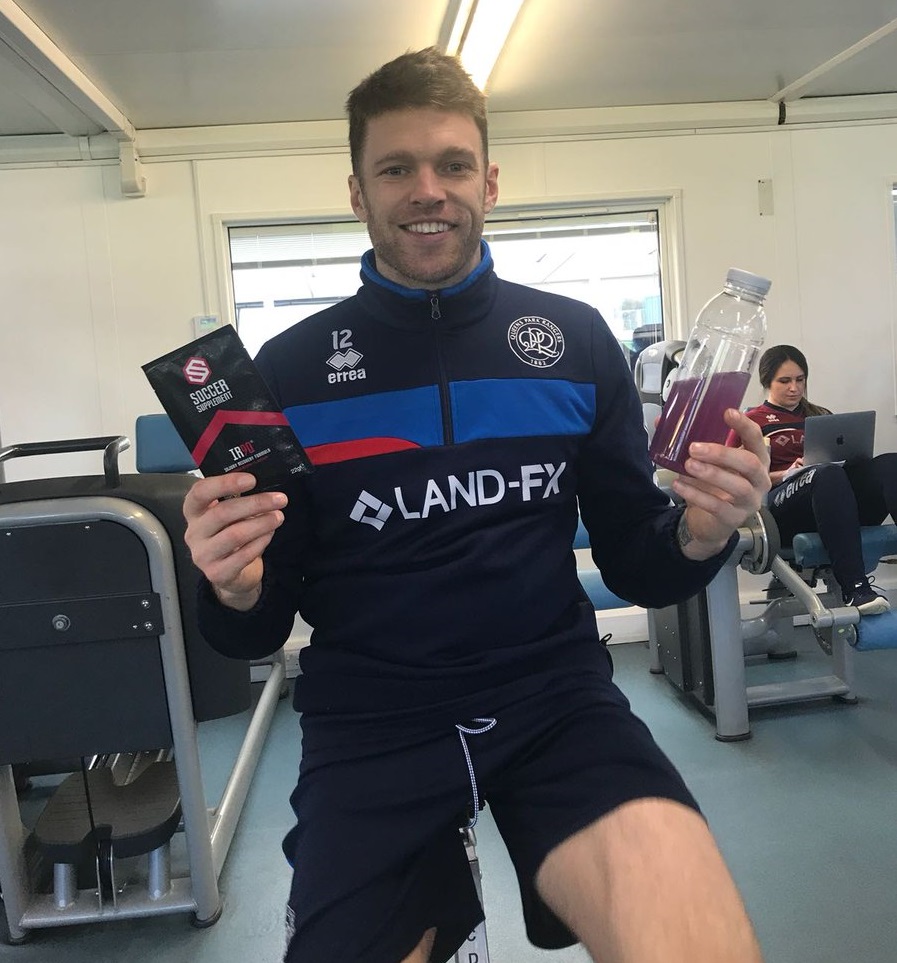 Testimonies
Soccer Supplement was widely used by the teams at last years World Cup in Russia and they are the official supplement partner of a number of English Football League and Scottish Football League clubs. Not only that, they're also the official nutrition partner of the PFA. The Professional Footballers' Association is the trade union for professional footballers in England and Wales and their Commercial Director Colin Hill had this to say about Soccer Supplement's products:
"We've been working Soccer Supplement over the last few months and watched them establish themselves in the game. Their values align to those of the PFA, putting the players first, and the quality of their products are unrivalled within football." 
And the players themselves are fans too, with Rotherhams Will Vaulks in particular a big fan, here's how he explains his experience with Soccer Supplement products:
"I was playing for Falkirk at the time and it was through social media. With the products being specifically for football and knowing SOCCER SUPPLEMENT® was Informed Sport tested caught my eye. I liked the products straight away and I think they've only improved since. I'm glad to see the team doing well."
And he's especially impressed that all of their products are Informed Sport, the Global Sports Supplement Testing Programme, tested:
"It's essential[that they're tested], it's not negotiable and it's the most important thing. When I first joined SOCCER SUPPLEMENT® that was the first thing I asked and now I don't have to check. I actually got drug tested after the Brentford game and to go into that with no fear is a good feeling, I know I have SOCCER SUPPLEMENT® in me and it's tested and I'll be fine"
To check out the IR90 formula, why not visit our online store?
Or to learn more about Soccer Supplement, check out their official website.