Tennis' third major of the year and the biggest one of them all, Wimbledon, is on the horizon.
As players from both the men's and women's tours re-tune their games to that of grass at the various pre-slam tournaments, both of this year's main Wimbledon titles look up for grabs.
It's the two weeks of the year when Britain embraces tennis, reinforces old weather stereotypes and boosts the entire strawberry and cream industries.
On the men's side, last year's winner Andy Murray has it all to do retain his title, with old foes lurking at every turn. It's the traditional big four, and while not what they once were, they're back, and they're competing for Wimbledon.
Sure, while Rafa Nadal and Roger Federer looked to be winding down, their resurgence in recent times has thrown the cat amongst the tennis pigeons. While Novak Djokovic's fall from the summit of the sport and has caused widespread bewilderment.
Meanwhile on the women's side, defending champions Serena Williams has decided to take this year out to have a child so won't be competing this time around, which for everyone else, is a tropical oasis in the middle of a desert.
Williams' absence throws open the door for several contenders such as last year's runner-up Angelique Kerber who will have to overcome some poor recent form to return to the final.
Not to mention British hopes, which lay with Johanna Konta this year. Konta's rise in the rankings in recent years has been nothing short of incredible and she'll be looking to upset the odds and make it a British double.
So, let's get straight to it and look at our leading men…
Andy Murray – GBR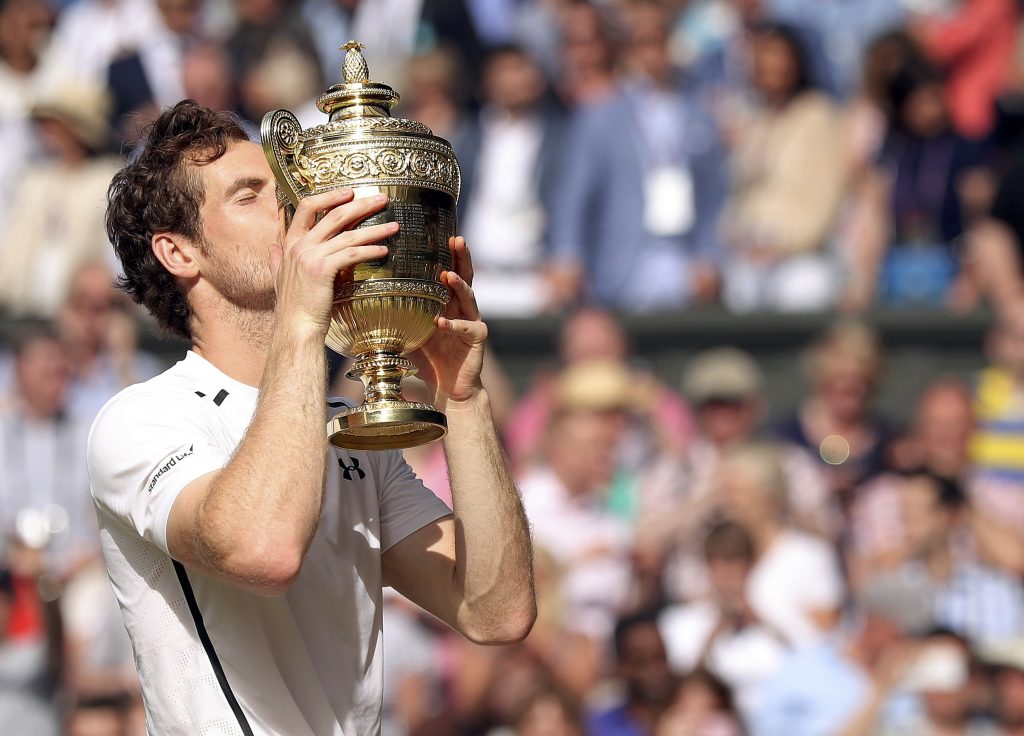 Seed: 1
World Ranking: 1
Wimbledon Best Result: Won – 2013, 2016
Last Year: Tournament Winner
World number one and all around British (or Scottish depending on moods) role-model Andy Murray enjoyed a surge in form when he reached the semi-finals of the French Open in early June.
The Scot was on the brink of reaching his second consecutive final until a lost fourth-set tiebreak swung the game in opponent and eventual runner-up Stan Wawrinka's favour. The Swiss going on to take the final set while dropping only one game.
It was Murray's fourth semi-final in a row at Roland Garros, which was, while maybe not fully making up for it, a decent soothing agent to combat a disappointing start to the 2017 season.
Fast-forward to Queen's and Andy was back on grass for the first time since winning Wimbledon last year.
But he was beaten by lucky-loser Jordan Thompson at the first-round stage in a shock defeat. A loss that could have ramifications for his world ranking, given that Murray was the defending champion, meaning an early loss at SW19 could see him give up the number one ranking he coveted for so long.
Wimbledon, though, has become Murray's favourite stomping ground. He's won it twice and hasn't failed to reach the quarter-final stage in over a decade (2006), where he lost to Marcos Baghdatis having upset Andy Roddick in the earlier rounds.
It remains to be seen whether Murray reproduces his best form when it matters, but once he sees the white tennis gear, the strawberries and cream and a withered old woman shouting at him from his box, we're sure he'll get that familiar feeling again.
Novak Djokovic – SRB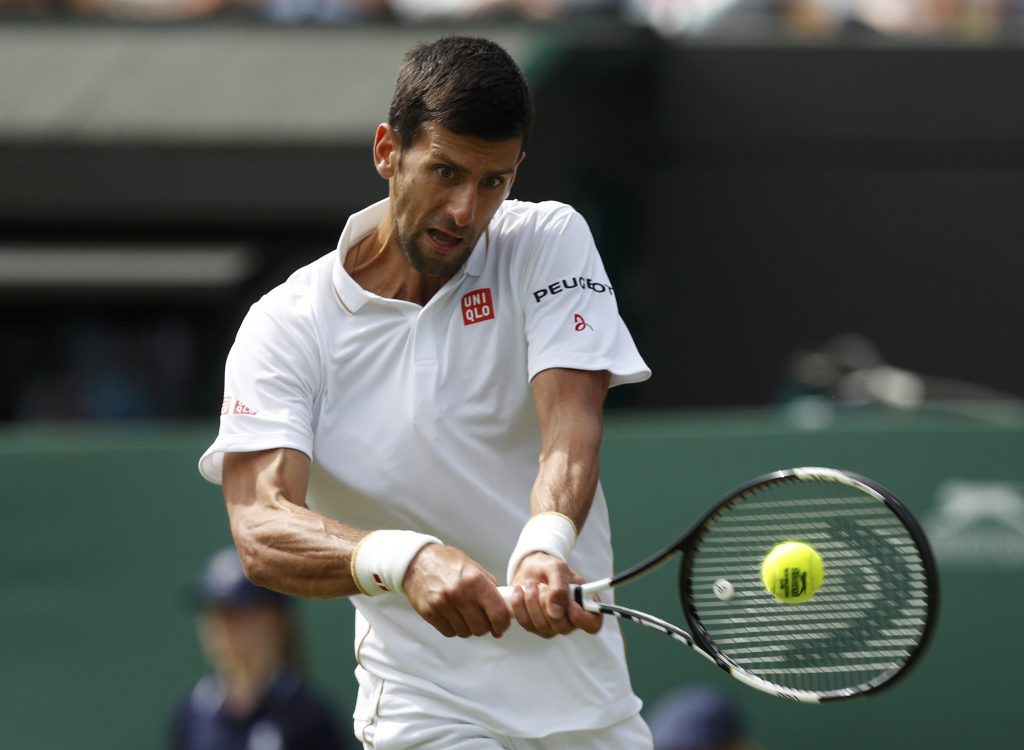 Seed: 2
World Ranking: 4
Wimbledon Best Result: Won – 2011, 2014, 2015
Last Year: Third-Round
Rewind a year or so, and the tennis world looks somewhat different. Novak Djokovic had just completed what came to be known as the 'NOLE Slam'.
Not only had the Serbian rounded off the set of grand slams, but he was the first man since Rod Laver in 1969 to hold all four titles simultaneously.
He was also still first in the rankings, sitting on twice as many points as the then second placed Andy Murray. Djokovic, simply, was untouchable.
Jump back to now and the 12-time grand slam winner has suffered one of the worst dips in form in his illustrious career and is no longer in the world's top three for the first time since 2009.
Last year he was beaten in the third round before rebounding at the US Open, eventually losing the final to Stan Wawrinka.
'The Joker was back in trouble come the Ausralian Open however, falling to an upset in the second round at the hands of Denis Istomin.
The French open soon followed, as did another loss, this one at the quarter-final stage at Roland Garros to Dominic Thiem.
These trials and tribulations have seen the 30-year-old break from his usual routine, choosing to play in a grass warm-up tournament for Wimbledon at Eastbourne for the first time since 2010.
This one's a redemption story, and it'll be interesting to see if Djokovic can still produce on the biggest stage of them all.
Roger Federer – SUI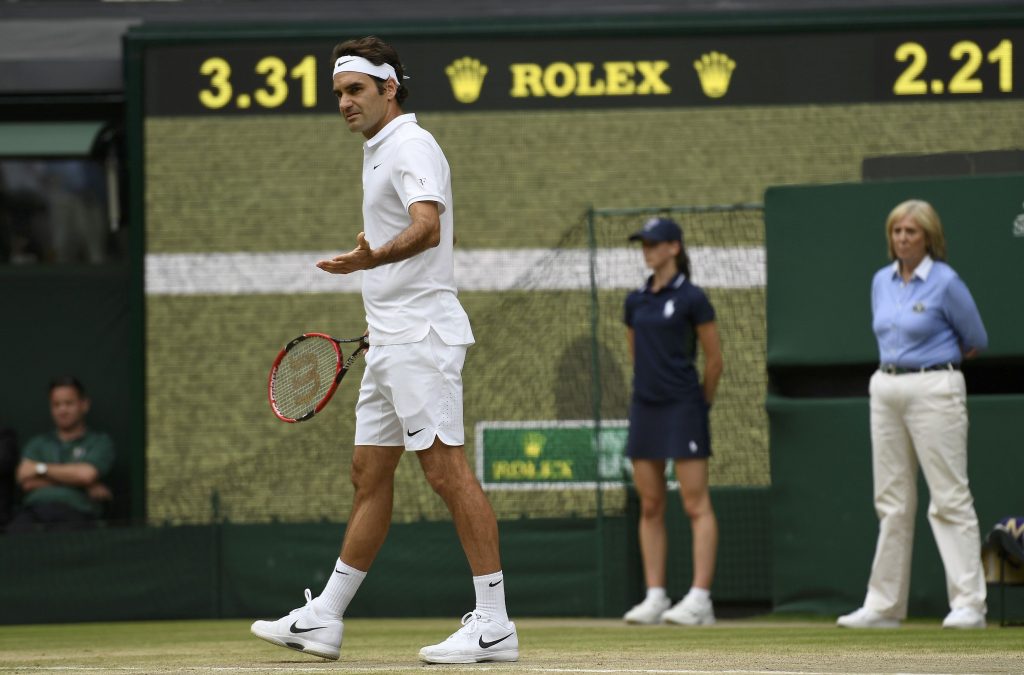 Seed: 3
World Ranking: 5
Wimbledon Best Result: Won – 2003, 2004, 2005, 2006, 2007, 2009, 2012
Last Year: Semi-Final
In recent years, many have questioned whether Roger Federer still has it. We've all seen flashes of brilliance, those fleeting moments that momentarily transport us back to his prime.
But generally, it has looked as though he was in the process of winding down the most decorated career in tennis history.
So when he decided to cut his 2016 season short due to an injury suffered in last year's Wimbledon, the signs all pointed one way.
But Federer is no normal player, and it just so happened that extended break turned out to be a blessing. A blessing that came in January, in the form of the Australian Open title and his 18th grand slam.
In doing so, he beat long-time arch-nemesis Rafael Nadal in a game that had everyone filled to the brim with nostalgia.
He's picked up some other titles along the way, including the Indian Wells and Miami titles (known as the 'Sunshine Double') and in recent weeks has captured his ninth title of the season in Halle.
The Swiss veteran opted to skip the clay season in favour of concentrating on his favourite grand slam and his quest for a record eighth trophy (Pete Sampras has seven) at the All England Club.
Despite this Federer has been seeded highly due to his past exploits on grass, and in his current form, you'd be a brave man to back against the 35-year-old being in the hunt in the latter stages.
Rafael Nadal – ESP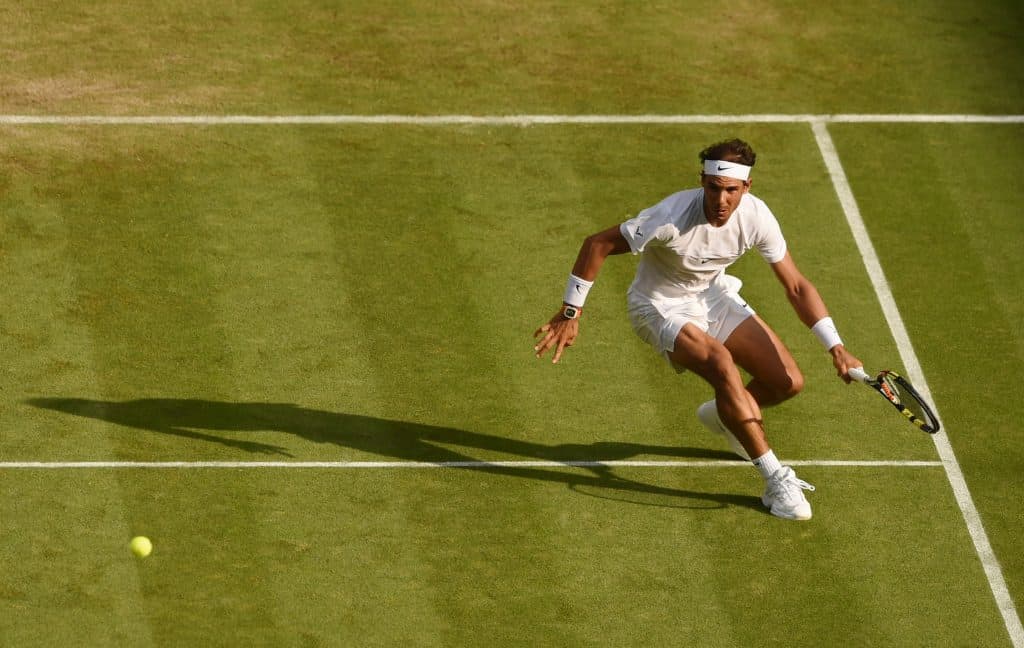 Seed: 4
World Ranking: 2
Wimbledon Best Result: Won – 2008, 2010
Last Year: Did Not Play
There are definite parallels to be drawn between Rafael Nadal and over a decade long rival Roger Federer.
Much like the Swiss, Nadal has enjoyed a resurgence following well-documented injury problems in the last few years.
In fact, it was a wrist injury sustained at Roland Garros last year that led to him withdrawing mid-tournament, and was serious enough to convince the Spaniard that skipping Wimbledon was a must.
In that context, it may seem strange to say the 31-year-old arrives in SW19 this year with perhaps his best chance of winning the tournament in some time.
The omens are there; Nadal won his previous two Wimbledon titles off the back of winning the French Open without dropping a set.
Which is what he did in early June on the way to his tenth French Open title, as he lost only 35 games over seven matches.
Meaning he was back to his dominant best, or at least as close as we're likely to see again.
Nadal will be looking to exercise some ghosts when he returns to Britain, as in recent years he's had it tough, including two early exist in 2012 and 2013 to Lukas Rosol and Steve Darcis respectively.
One thing is for sure, if Murray's not in the final, a Nadal v Federer throw back is high on the wish-list for this year's competition.

Now let's take a look at the contenders for the women's top prize, where the field is well and truly open thanks to defending champion Serena Williams taking time out for pregnancy, while former champion Maria Sharapova misses out due to a thigh injury.
Petra Kvitova – CZE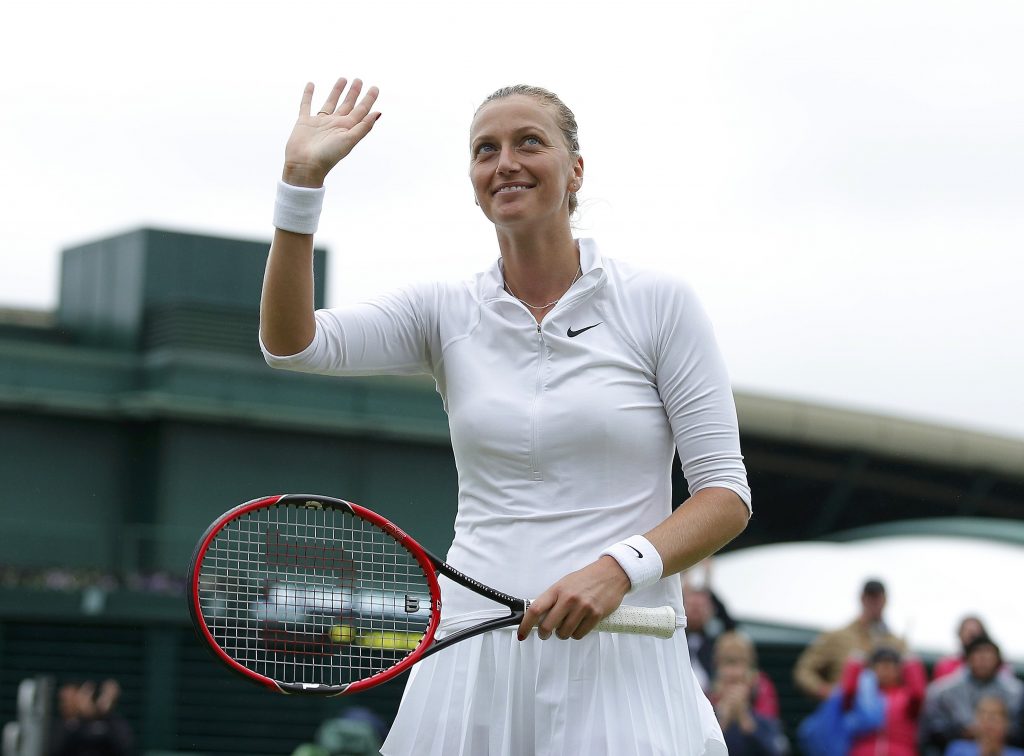 Seed: 11
World Ranking: 12
Wimbledon Best Result: Won – 2011, 2014
Last Year: Second-Round
The most interesting story in the women's half of this year's tournament is undoubtedly that of two-time champion Petra Kvitova.
After a good finish to the 2016 season, her year ended in distressing fashion as she was attacked by an intruder shortly before Christmas in her home, suffering injuries to her left hand in the incident.
As a result she was forced to miss the Australian Open but was able to make an encouraging return at the French Open where she reached the second-round.
It wasn't until she won her 20th career title in Birmingham recently, making her comeback on grass, that shouts of her winning Wimbledon began.
It was Kvitova's first tournament success on grass since 2014, and despite having to withdraw from Eastbourne with an abdominal injury, she is set to be in the mix in the later rounds.
Angelique Kerber – GER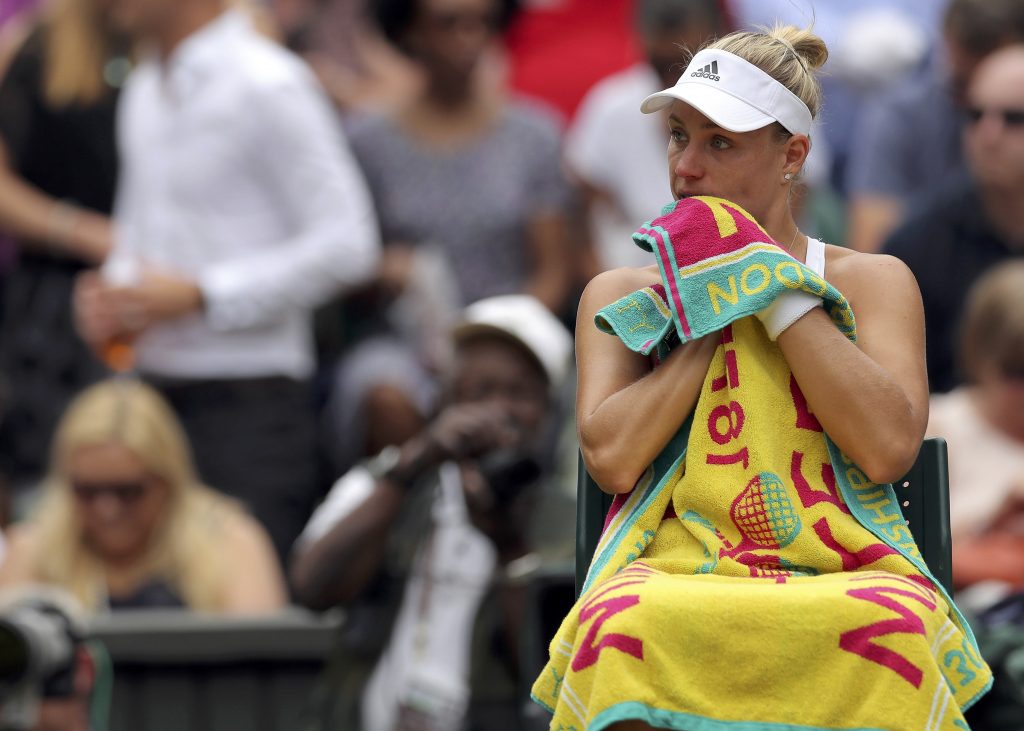 Seed: 1
World Ranking: 1
Wimbledon Best Result: Runner-up – 2016
Last Year: Runner-up
World number one Angelique Kerber has endured some poor form of late.
Her defeat in the first round at Roland Garros means she's the first world number one in sixteen years to lose at the first hurdle of a grand slam.
The German kept her place in the world rankings thanks to second place Simona Halep being beaten in the final in Paris by Jelena Ostapenko.
Both Halep and Kerber are competing at the Eastbourne tournament, which could go a long way to determining who enters Wimbledon as the world number one.
Kerber has been losing ground thanks to losing in the fourth round of the Australian Open and only reaching one final this year, which she lost.
The 29-year-old was beaten in last year's final by Serena Williams in straight sets. However getting to the final means she has ranking points to defend.
That means a premature exit for the two-time grand slam winner could see her drop from the top of the tree, other performances depending, meaning Kerber has a lot to prove.
Simona Halep – ROU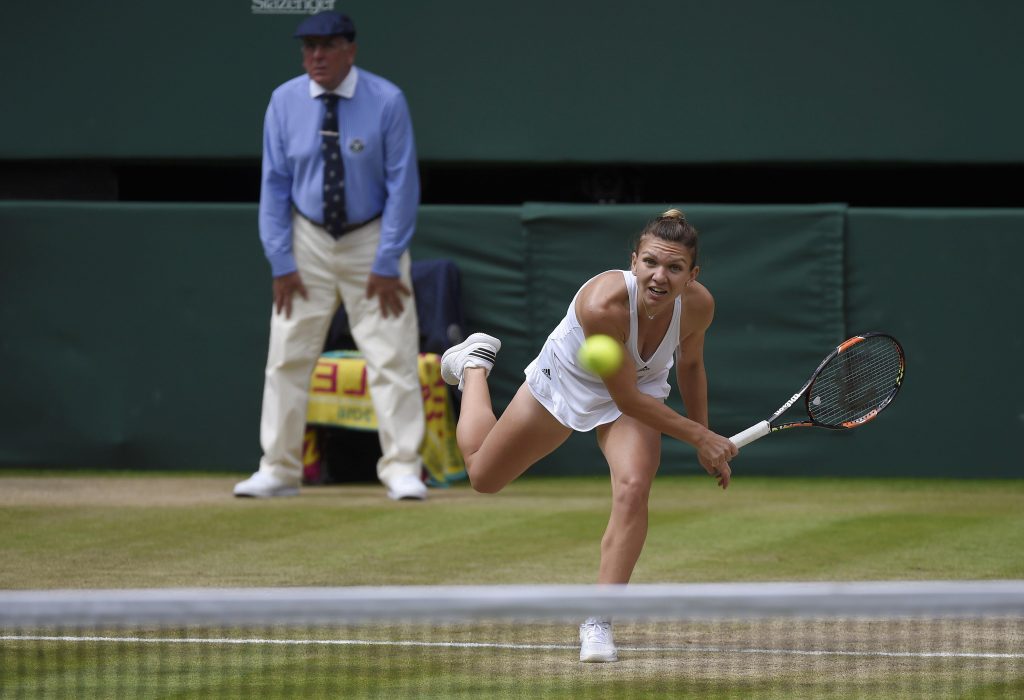 Seed: 2
World Ranking: 2
Wimbledon Best Result: Semi-final – 2014
Last Year: Runner-up
Romanian Simona Halep is a serious contender for this year's crown.
Even though she blew her best chance to win her first grand slam around a month ago at Roland Garros, losing to the unseeded Jelena Ostapenko, Halep met expectations in France by reaching the final.
She was then expected to swiftly take care of the unheralded Ostapenko, but the 25-year-old suffered a monumental meltdown.
Having won the opening set, she had three opportunities to go two breaks up in the second, but lost her way after that, meaning she lost her second French Open final.
As with all players, the clay to grass transition is important, but especially for player like Halep who is looking for more reguar success on grass.
Her second career title came on grass in the Netherlands in 2013 and depending on how she fares at Eastbourne, she could enter Wimbledon as the world number one.
Karolina Pliskova – CZE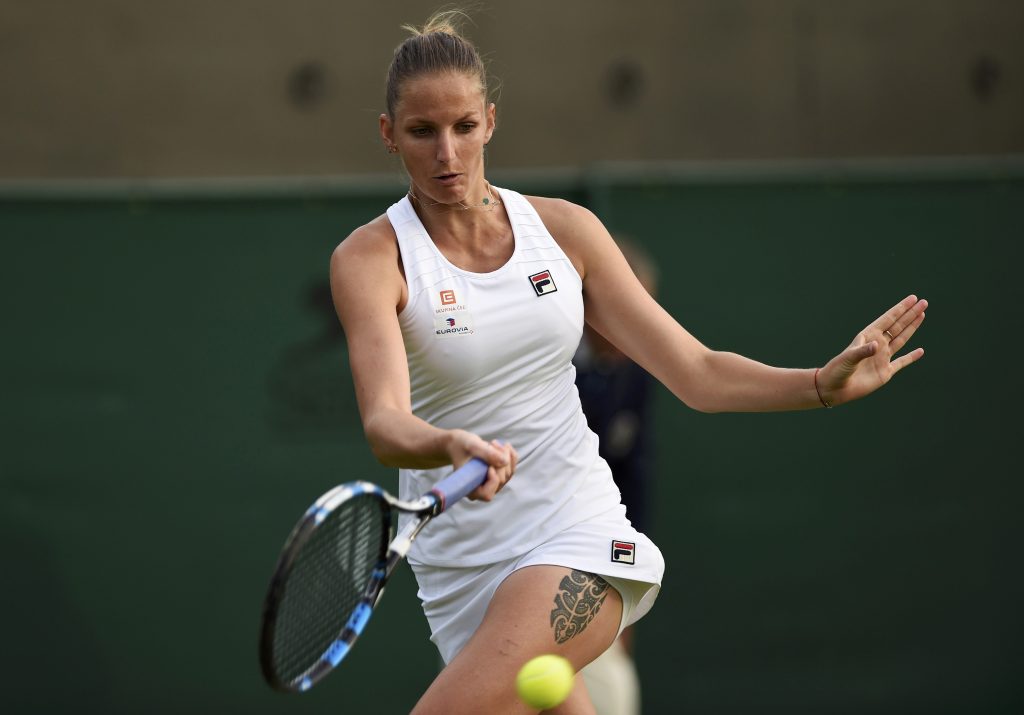 Seed: 2
World Ranking: 2
Wimbledon Best Result: Semi-final – 2014
Last Year: Runner-up
Someone to definitely keep an eye on this tournament is the increasingly impressive Karolina Pliskova.
The 25-year-old reached the quarter-finals of the Australian Open for the first time at the start of the year, which was sandwiched by two competition wins in Doha and Brisbane.
And despite clay not being her premiere surface, she managed to reach the semi-finals of the French Open where she played fellow contender for titles, Simona Halep.
Halep proved too good on the clay however as she fell at the penultimate hurdle, meaning she missed the chance to become world number one by reaching the final.
Much like Halep, Pliskova will be looking to shake up the rankings at Eastbourne by putting Angelique Kerber under pressure.
Wimbledon itself has been somewhat of a difficult place to go for the Czech thus far in her career, exiting at the second-round stage in the last four tournaments.
She has won grass titles before however, including in Nottingham last year, proving she could compete with the best on Britain's favourite surface even before she became a contender for grand slams.
And looking at her record over the last year and her rise in the rankings, she has to be considered among the front-runners.
That's it for our Wimbledon 2017 preview, if you'd like to read more about tennis injuries, go to the Tennis Injury Page, or check out our guide.
You can also check out our info-graphic below for injury information!