Muscle Stimulators & Bodybuilding
When Peter Dewhurst first stepped out on to the stage during the latest iteration of the Mr.Pennine Bodybulding competition, he could be forgiven for being a little nervous.
After all, this was the first time he'd ever set foot on one; bronze clad, lights shining down, eyes fixed on his every muscle fibre, being meticulously judged by people who had been in the sport for years.
So when the judges called forward a couple of more experienced practitioners for further judging, he feared the worst.
He needn't have worried.
They were simply trying to decide who would take second and third place, as Peter already had it in the bag, unbeknownst to him.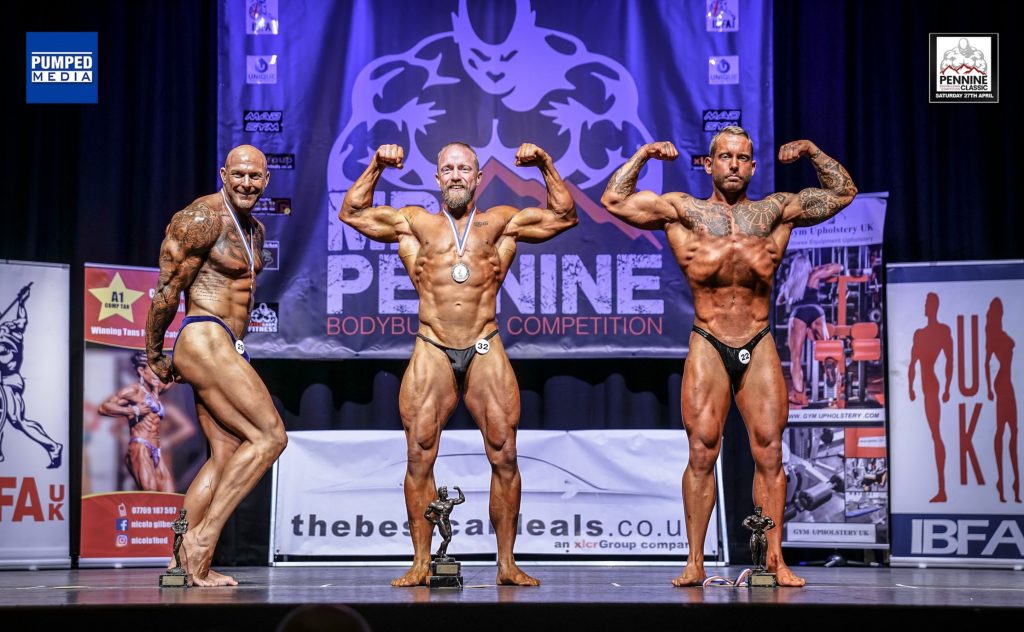 "I didn't see what everyone else was seeing really," reflects Dewhurst.
"When they called the others up to be judged again, I thought I hadn't placed. But when they called me out at the end, it turns out I was clear winner and they just didn't need to see me again!"
Peter perfects his craft at the Elite Physiques Gym in Blackburn, under the tutelage of his coach Shaun Coote, a former Welsh Champion Gymnast, British Champion Trampolinist and succesful bodybuilder in his own right as a former UK BFF Welsh Masters Over 40 Champion.
"I knew he was going to win. I've done this same reigime for a number of years and was confident," said Coote.
"When they all walked out on to the stage, as soon as they stood there all in a line, set themselves, we said "Pete's won", we knew it.
"The judges knew it then too, they didn't even need to see the final routines and they didn't need to ask him to come out for any more judging."
Not satisfied with this local victory, Peter and his coach already have their sights set on conquering the world:
"We're entering him in to a competition in October to get his pro card. Once he has that, it's a nice six month gap where we can pack on some more mass, then it's the Arnold Classic in Ohio in March."
"Then we have another six month gap before heading to the big one, Mr. Olympia."
Dewhurst, a maths teacher from Read, Lancashire, had only set out on his bodybuilding journey an incredible six months earlier. He had experience in power lifting behind him, a good base, but powerlifting isn't bodybuilding, a pursuit where the sole purpose is the aestethics.
A muscle not quite defined enough, not big enough, too big, out of proportion, not symetrical; such are the fine margins of the sport. So if one can gain an extra edge, a helping hand, then it has to be taken advantage of.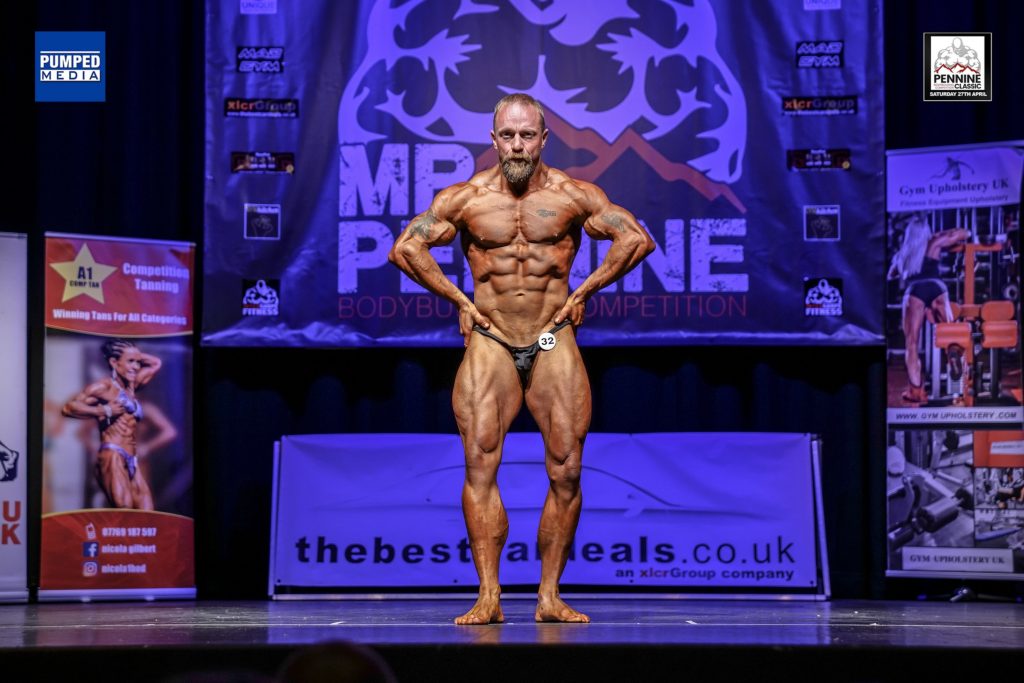 Peter found his edge with electrostimulation and muscle stimulators:
"I've always used them for my training for a number of years. I've had a number of stimulators since getting my first at 16 years old, but when I got the compex machines, they're just next level." said Dewhurst.
"I started off with the Compex Fit 3.0 from PhysioRoom which was really good, but then I decided to go for the ultimate one, the Compex SP 8.0 as I'd heard from some athletes that it focusses on the fast and slow twitch fibres, which obviously creates explosive power."
"I exercise in the day then use the muscle building programs at night. I'll use it on the muscle groups that I want to develop further, or that I feel are lagging.
"I felt at one point it was my arms I wanted to develop and I just discovered using that machine(SP 8.0) that i really felt it in my tricep muscles, it was honestly excellent. The definition and hardness I got in the run up to competition in my biceps and triceps was just amazing.
"My thighs too, I had the best thighs in my first competition. Obviously I was training every day, but that was in part due to using these machines, it gave me that edge."
We'll be following Peter's story all the way. He's currently deep in serious preperations for his next competition where he'll utilising the SP 8.0 once again, watch this space!
What are Muscle Stimulators?
Electrostimuation, or electric muscle stimulation is a great tool for that can help in treating musculoskeletal injuries.
As well as of course helping to tone and build muscle, like in the case of Peter, it's also great for those who've suffered injuries in the past and as a result have found their muscle tone and mass have suffered as a result. It can help you along your road to recovery and offer a helping hand in relieving general pain and muscle spasms.
How Does Electric Muscle Stimulation Work?
It might sound a little weird, but electrostimulation or EMS, works by gently electrocuting your muscles externally via stick on electrode snaps. These are connected to wires which are connected to your muscle stimulator.
From this you can control the level of stimulation. It's much like your brain, really, as it reproduces the signals that your brain would normally send when you want to contract your muscle(also known as moving).
But don't worry, it's completely natural and safe, as it doesn't affect the central nervous system or brain. It simply sends the signal for your muscle to work, so you don't have to!
For a more detailed look at our Compex Muscle Stimulators, head on over to our Benefits of Compex Machines Blog.
Or if you're already convinced, jump straight over to our Muscle Stimulators & TENS Machines section of our site!