Look around a typical Premier League pre-season training camp and you'll see ever familiar sights. Plastic cones, bleep tests, freshly tanned players re-bonding like a year ten school trip.
But this particular pre-amble to the big show raised the question, is there too much football? Can one ever have too much? And we're not just talking about the potential football fatigue experienced by fans after the sun and alcohol fuelled summer of 2018, now cast to the annals of football history along with rival fans two-month period of embracing Jesse Lingard's dancing.
Freshly partisan and primed to lovingly abuse those they supported in the summer, the fans were ready, but what of the most important pieces on this great football chessboard, the players?
Jose Mourinho's pre-season bristliness, while perhaps premeditated and pointed directly above him to the Manchester board in order to squeeze some money from Ed Woodward's increasingly inaccessible war chest, did though pose a genuine point.
"The pre-season is very bad, the positive thing of the pre-season is only for the young boys that have a fantastic opportunity to train with us," Mourinho told a gaggle of reporters last month.
"I'm worried because I'm not training (with everyone) and then I go to the Premier League without lots of players, but it is what it is and we have to try and make the best out of it with the players we have here."
There were 110 Premier League players who travelled to Russia for the World Cup, Manchester City with the most at 16.
So much was the disruption to Premier League managers best laid plans, that Paul Pogba, surprisingly, played Manchester United's opener off the back of just four days training having returned to the club after his World Cup Instagram tour. And the Frenchman wasn't alone.
So to the find out just how this disruption might effect clubs in both the short and long term, I spoke to former Arsenal physio, and part of 'The Invincibles' backroom staff, David Wales for the inside track on how clubs, and players, might deal with a stunted pre-season such as this one.
"Summer tournaments eat into the 'off-season' calendar of players who are involved in the tournament," said Wales
"Usually it means that either the player's rest period is shortened, or their pre-season training period is condensed (or both), or if they have a proper rest and full pre-season then they won't be available for the start of the season."
With a generally accepted minimum rest or holiday period of around three weeks following a major tournament, numerous players, along with their clubs have been up against it:
Wales continued: "Tottenham Hotspur had nine players involved up to the semi-finals of the World Cup so they could be the most affected team in the Premier League.
"After a short summer break many of their players returned to training a week before their opening match at Newcastle.
"Being some of the most dedicated professional players in the world Mauricio Pochettino was reported as being very happy with the condition in which his players returned."
But this short-term fitness tacked on by the World Cup can sometimes lead to long term burnout.
"Because of their short break and involvement in the World Cup the Spurs' players should be in reasonable shape in the short term.
"The detrimental effects of not having a full pre-season won't begin to have a negative effect on performance until the Christmas fixture congestion, where managers such as Pochettino are likely to have to rotate heavily to keep their squads in optimal condition."
Foundation
An undisturbed preparation can be vital in those grim winter months, where the sun not only sets early on the land, but on, as we've seen many times before, title challenges alike:
"Pre-season is the foundation for fitness for the next six months. So it should provide a good fitness base for players up until January or February. After that players' fitness levels will need to be optimised with supplementary training.
"In practice this is a very difficult thing to achieve for the fitness and performance staff at a club because the match schedule from January / February until May will ramp up for the stronger teams who are involved in the Champions League or Europa League knockout phase.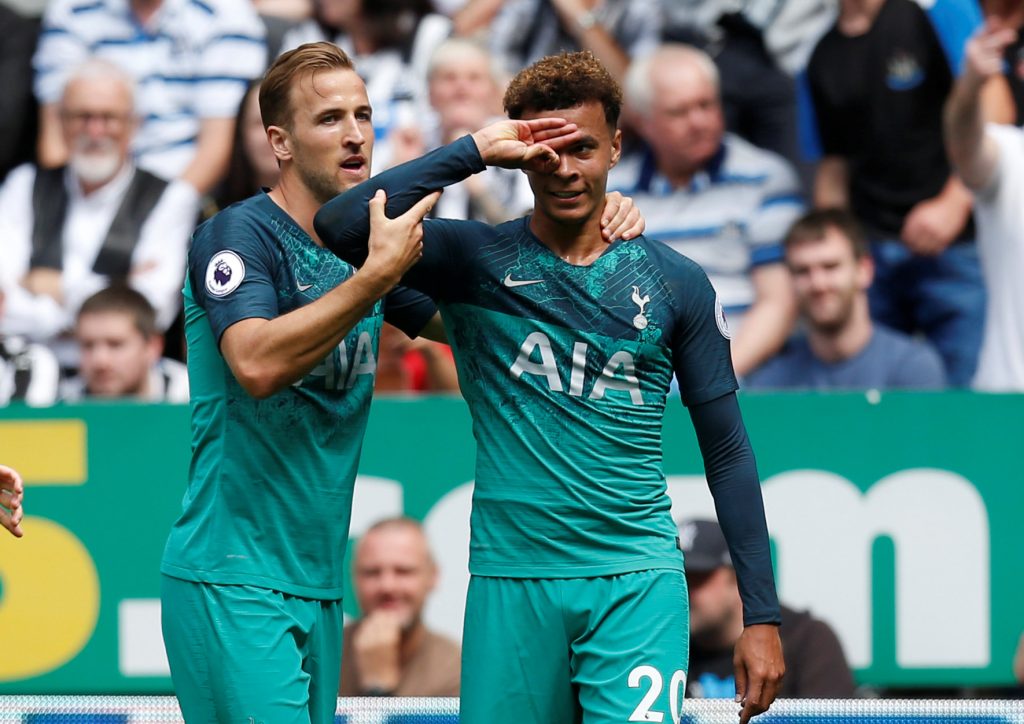 "If the squad size is not sufficient then the only strategy may be to protect players in between matches by just doing recovery training sessions and technical work, with the intention of not overloading the players to reduce the level of drop off in their fitness levels.
"It's normal that fitness will decrease gradually in the second part of the season, if players are playing two matches per week and are unable to undertake training that will restore their fitness levels."
Rotation, it would seem then, is key:
"Ideally if the squad has sufficient number of high quality players they can be rotated whereby replacement players go in the team for the preceding Premier league fixture to the FA Cup 3rd Round on 5th January, the FA Cup 3rd Round itself and the subsequent Premier League match.
"This would allow the players who have been most involved from August to January to enter a micro-cycle of high intensity training to restore their fitness levels for the mid-January to late May phase."
Rest and Recuperation
Among the fine balancing acts facing World Cup participants and their managers, there's also those at the other end of the scale, such as Alexis Sanchez. The Manchester United forward had his first summer off in several years, having performed for Chile in numerous major tournaments in the last few summers. So just how important could that be for him, and those in a similar position?
"Micro-cycle rest and recovery is more critical to a player's physical performance on a week to week basis, but in the longer term there will also be an attrition of fitness levels if the macro-cycles of training periodization are ignored," said Wales.
"If rest and recovery are insufficient then a player can burnout. Burnout is defined as a state of chronic stress that leads to: physical and emotional exhaustion, cynicism and detachment.
"I've never worked with Alexis Sanchez, but he may have experienced burnout during his final season at Arsenal. The opportunity to have three to four weeks of physical and emotional rest from their work, followed by a proper six week pre-season training period should help to restore physical performance capabilities and motivation levels."
Perhaps contrary then to cries of short-term crises from Premier League managers, we may only start to see the true, long-standing effects of the World Cup as the season goes on.
Next season's freshly implemented winter break could begin to ease some of these ever-present problems, but for now, keep an eye on our Injury Table as the season goes on, because some of those injuries might just be this summer catching up.