The 2017 World Road Race Championships got under way on Saturday to kick off a week's worth of cycling action that will feature the likes of Tour de France winner Chris Froome and world road race champion Peter Sagan.
The competition runs from September 17-24 and is the 90th edition of the yearly event, which this year will call Bergen, Norway it's home.
With all the big names in search of the rainbow jersey over the next few days, we thought it would be the perfect chance to refresh your memories on some common cycling injuries as well as some handy accessories should you be looking to hit the road yourself.
But first more on the championships, as this year's team time trial has already taken place, with team Sunweb coming out on top in the men's race while Chris Froome's Team Sky came third behind runners-up BMC Racking.
That Sunweb victory was on the back of the women's team winning their team time trial, with Boels Dolmans second and Cervelo Bigla coming in third.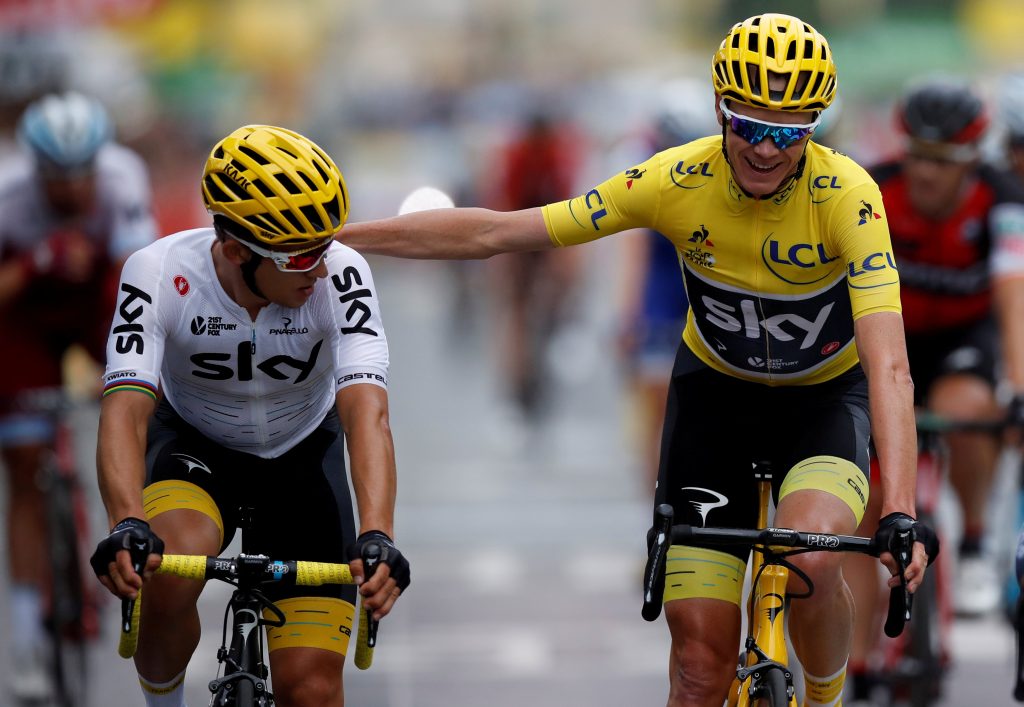 Perhaps the biggest races of the competition come in the final two days when the women's and men's road races take place. But all British eyes will be on Chris Froome as he enters the men's time trial.
German Tony Martin is current champion but thanks to a tricky course with some difficult climbs, it could be the year of the climber as the race finishes with a 3.4km ascent up Mount Floyen.
That could thrust Froome in to contention despite entering having just given everything to win a double of the Tour de France and Vuelta a España.
Froome's main rival is likely to be Giro d'Italia champions Tom Dumoulin of the Netherlands who finished in second in the time trial at Rio 2016. That race was also on a hillier course which ruled Martin out of contention.
Dumoulin could have the advantage after skipping the Vuelta to concentrate on these championships as he's looking to improve his best result of a bronze in 2014.
No doubt set to be an epic race against the clock!
If you're interested, which I'm sure you are, here's the remaining schedule for the championships!
Monday, Sept. 18
10:35 a.m. – 11:50 a.m. — Women Junior Individual Time Trial
1:05 p.m. – 5:25 p.m. — Men Under-23 Individual Time Trial
Tuesday, Sept. 19
11:35 a.m. – 1:15 p.m. — Men Junior Individual Time Trial
3:35 p.m. – 5:15 p.m. — Women Elite Individual Time Trial
Wednesday, Sept. 20
1:05 p.m. – 5:25 p.m. — Men Elite Individual Time Trial
Saturday, Sept. 23
9:30 a.m. – 12:45 p.m. — Men Junior Road Race
1:30 p.m. – 5:30 p.m. — Women Elite Road Race
Sunday, Sept. 24
10:05 a.m. – 16:45 a.m. — Men Elite Road Race
1 p.m. — Closing Ceremony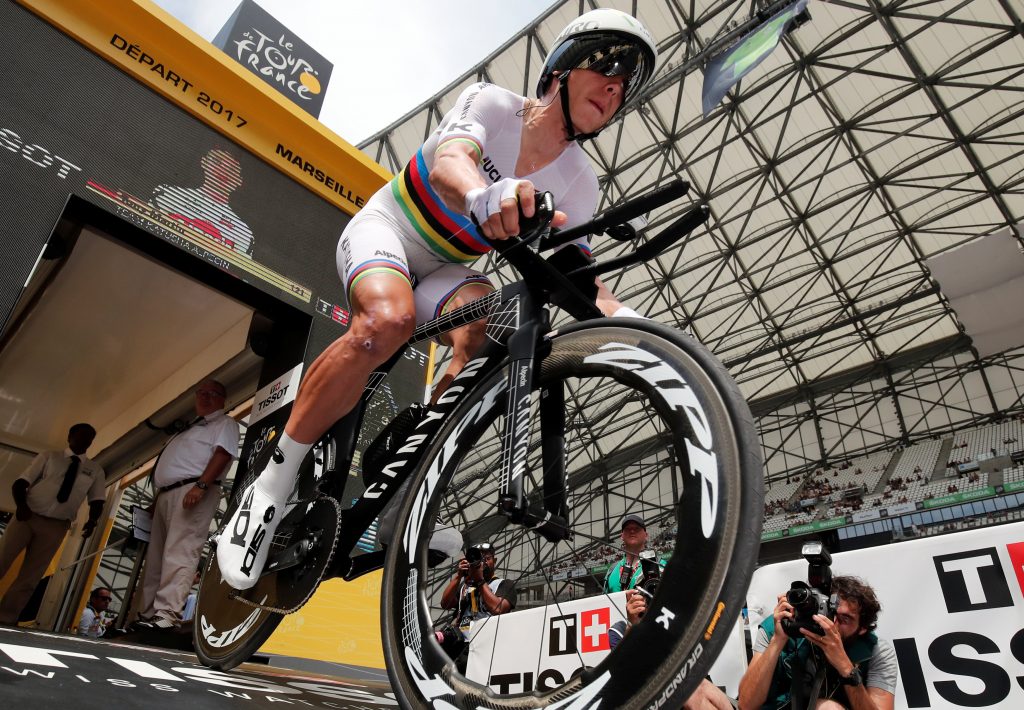 Let's take a quick look at some of the injury problems the riders could encounter over the course of the competition, and or course, that you could suffer while training!
Achilles Tendonitis
Achilles Tendinopathy is commonly known as Achilles Tendonitis. Achilles tendinopathy is an overuse condition that usually occurs during the running stage of the Triathlon. Typically it comes on gradually, and is more common in those aged over 40. The pain is located around the back of the heel and just above. This pain is worsened by activity, and the focal areas of tendon degeneration often feels tender to touch. Often the tendon feels very stiff first thing in the morning and the affected tendon may appear thickened in comparison to the unaffected side.
IT Band Syndrome/Knee Pain
It may sound strange but Runner's Knee is the most common knee injury in cyclists. Runner's Knee is the common term for Ilio Tibial Band Friction Syndrome (ITBFS). Runner's Knee is a painful overuse knee injury that affects the outer part of the knee. It is fairly common in cyclists due to the repetitive nature of cycling.
During cycling, where there is repeated bending and straightening of the knee joint, the IlioTibial Band can 'impinge' upon the prominent outer-side of the knee and the resultant friction can lead to inflammation of the tissues.
Low Back Pain
Repeated overuse and prolonged bending during cycling can lead to low back pain. A flexed posture while on the bike can lead to degeneration of the outer layer of the disc, which allows the gel-like centre of the disc to prolapse out. This is known as a Herniated Disc. This presses against structures in the back and can cause back pain and even pain down the back of the legs, which is known as Sciatica.
Broken Collar Bone
The collar bone or Clavicle is one of the most frequently broken bones in the body. A broken collar bone (broken Clavicle) is a very common shoulder injury in mountain bikers. A broken collar bone usually occurs during a downhill section if the rider falls onto an out stretched hand. The force transmitted up the arm is often enough to cause this painful shoulder fracture.
Cuts and Grazes
Cuts and Grazes are damage to the skin and superficial soft tissues and are the most common injuries to occur following a fall from a road bike.
A cut or 'laceration' is a penetrating tear in the skin. A shallow cut will usually heal quickly without any problems, while deeper cuts may cause more serious damage to nerve tissue or larger blood vessels, which would mean that they require hospital treatment.
A graze or 'abrasion' occurs when the skin is scraped off. Usually this only affects a small area and the wound heals very quickly. However, large grazes that penetrate beyond the skin layers can be serious injuries, requiring input from a doctor.
For a full breakdown of our most common cycling injuries, check out our full blog here.
Now for some accessories to help give you that extra leg-up on those tough training days when it's chucking it down and you're thinking of taking a day off.
Anti-Chafing
The nature of cycling itself means that you're going to spend a lot of time on the saddle! And should you be an intense regular trainer, you might want to think about picking up some anti-chafing cream.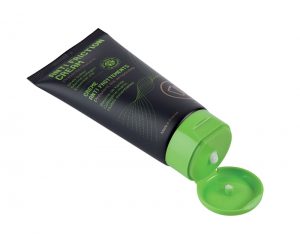 Sidas Anti Friction Cream prepares the skin with a protective film that increases the elasticity, tone and defence capabilities of the skin while nourishing and moisturising it.
It protects the skin from the irritating friction of skin against skin, skin against equipment and skin against fabric. Meaning it prevents blisters and soothes chafing and redness to ensure comfort throughout the sports activity.
Compression/Base Layer
Thanks to our unfortunate geographical location we can sometimes experience some nippy summers and biting winters, that's why compression clothing such as this, is always a welcome addition to any outdoor training activity.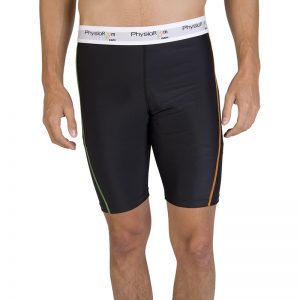 The PhysioRoom Compression Shorts have been specially designed to help retain body heat during cold weather conditions and are ideal for using during sports to prevent muscle injuries.
Not only that, but the lightweight material ensures that moisture is quickly wicked away from the skin, while the breathable material allows ventilation to evaporate any moisture, this means that as well as you staying warm and dry in cold weather, you also stay cool and dry when it's warmer.
Nightwear
Whether you're in training or competing in a race, nightwear is a vital component of any regime. With the nights soon rolling in it becomes of even higher importance!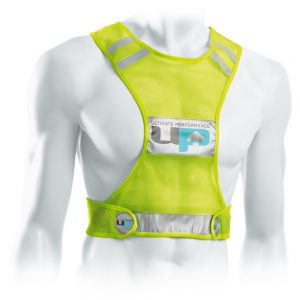 The 1000 Mile Reflective Race Vest is ergonomically designed to allow freedom of movement when racing or training. Made from high visibility material with 3M reflective strips, this vest allows the runner or cyclist to be seen and stay safe in poor visibility or at night.