The 106th edition of the Australian Open got under way on Monday(15) with several of tennis' elite players limping towards the start line.
It's been a troublesome year for the top male stars especially, with the likes of Novak Djokovic taking extended breaks to recover from chronic injury problems.
But there's perhaps been no bigger sufferer from the injury curse than Britain's Own Andy Murray™, who has been suffering from a long-term hip problem for which he finally underwent surgery for this week.
Murray had been debating whether to go under the knife since his French Open semi-final defeat to Stan Wawrinka in June of last year where the underlying problem appeared to worsen.
He then limped his way to Wimbledon where he suffered a quarter-final loss to American Sam Querrey, with the Scot later recalling that between matches "I literally couldn't walk and was in so much pain."
Opting to go the rest rather than surgery route, he was unable to get fit enough to play in the US Open in late August, pulling out on the eve of the competition.
Since, the former world number one has opted to take the surgical route in an effort to curb the problem once and for all.
"I went in at 7.30am and I woke up from the operation about 10.30am. I'm very optimistic because, having spoken to the surgeon, he was very happy about how it went." Murray told a group of assembled journalists.
"He felt my hip will be feeling better than it did a year ago. I was still doing fine a year ago, ranked No1 in the world."
Following the surgery, the 30-year-old shared how he'll be operating a much lighter schedule going forward.
"In terms of my approach to my career, I'm certainly not going to be putting in the same amount of tournaments and effort to try to get to No1." said the three-time grand slam winner.
"I'll be playing a reduced schedule, and then focusing more on trying to win major events and big tournaments rather than trying to achieve certain ranking goals.
"I've been fairly competitive with top-50 players in the world in Brisbane when I'm struggling to move, and I made the quarter-finals at Wimbledon when I literally couldn't walk and was in so much pain.
"So if I can get myself to 95% of my best, I believe that's enough to compete at the highest level. No question."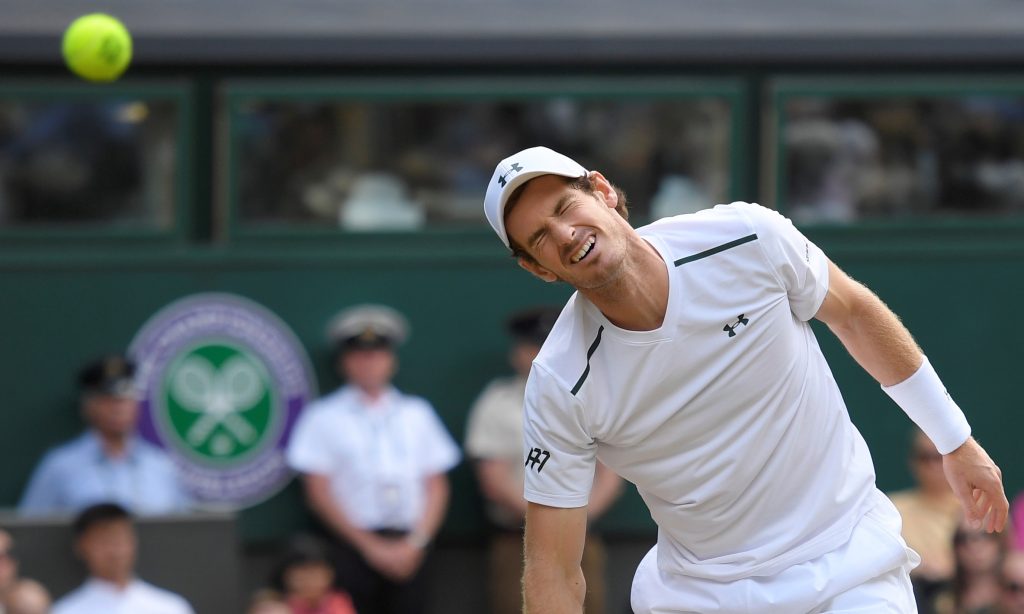 Asked when a return might be possible, Murray added: "My plan is to be back playing around the grasscourt season – potentially before then."
"I'm going to take my time to make sure that the rehab is done properly, and make sure that the surgery is as successful as it can be. I've been quoted times for how long it's taken for players to get back from the surgery I've had, and up to 14 weeks is what I've been given.
"I want to come back when I'm fit and ready to play, not to get into a situation like in Brisbane [where he withdrew before playing] or New York, where I'm unsure when I turn up at a tournament how fit I am. I want to know when I come back that I'm ready."
Hip Problems in Tennis
Murray himself has been tight-lipped on the specifics on his injury, only sharing that it's the hip. The Olympic Gold Medal winner also revealed that he has been consulting Dr John O'Donnell, a highly respected surgeon based in Melbourne who specialises in hip arthroscopy, since 2008.
It is often hard to nail down what the exact problem is when it comes to hip pain, as the diagnosis for tennis players can be somewhat broad.
Some of the more common hip injuries for elite players are labral tears, hip flexor strain or tendonitis, adductor strains and sports hernias.
Tennis players are susceptible to these injuries because the nature of the sport itself means the hip is taken through the extremes of motion, with rapid and explosive changes of direction, which puts the joint and surrounding soft tissues under high amounts of pressure.
The muscles surrounding the hip are vitally important during the transfer of forces from the feet to the racket as part of the kinetic chain. During this the hip goes though through flexion, extension and rotation. The constant stopping, starting and changing direction put massive forces on the hip.
If you would like to learn more about tennis injuries, check out our tennis injuries page!