We've heard so much about ACL injuries in recent years, and indeed straining, tearing or completely rupturing the ACL, or any of the medial ligaments is one of the worst injuries an active individual can suffer.
Coming back from long-term injury is never a set road, there are always bumps and detours in the journey. And even when you're back, there's far from any guarantee that you'll make it back to the level you once were.
That's why we here at PhysioRoom thought it was important to cast an optimistic light upon what is usually an overwhelmingly negative experience. And perhaps offer some hope to those who've recently suffered with an ACL injury.
So we're going to look at what an ACL injury is, then look at a couple of examples from high level footballers who were able to not just come back from the injury, but be just as good if not better than pre-injury. Let's get to it…
What is an ACL injury?

An Anterior Cruciate Ligament (ACL) tear is a fairly common knee injury in football that involves changing direction and turning. The ACL lies deep within the knee joint, connecting the thigh bone with the shin bone. The function of the ACL is to prevent excessive forward movement of the shin in relation to the thigh and also to prevent excessive rotation at the knee joint. The ACL plays a major role in maintaining knee joint stability.
This injury can occur in several different ways, most notably by landing from a jump onto a bent knee then twisting, especially when the foot remains planted on the ground, or landing on a knee that is over-extended. In any contact sport, direct contact to the knee from opponents, such as a tackle in football, can cause an ACL injury. Because of the amount of force that is required to damage the ACL it is not uncommon for other structures within the knee such as the meniscus or medial ligament to also be damaged.
Why are Footballers at Risk?
Changing direction, pivoting and rotating at high velocities can have an effect on the function and stability of the ACL. A good example of a movement that puts strain on the ACL would be a cross-field ball for example, or 'switching' it. When a player sweeps his right leg across his body to make the pass, they rotate their body while the lower left leg is fixed or 'locked' to the ground. These rotations happen at forces during football games that are well beyond that of normal everyday activities.
ACL injuries can also happen via contact with another player. A tackle from the side, where two players might knock knees with each other can sometimes be enough impact to injure the ACL.
Female players are especially susceptible to ACL injuries. This is because female anatomy differs from that of males, with female's hip and knee alignment increasing the likelihood of the injury. The femoral notch, in which the ACL is housed, is usually narrower in females, heightening risk.
Although very common in football, any sport that requires these twisting and high velocity movements can predispose to ACL injuries, such as Tennis and Hockey. Skiing is another activity where the ACL injury rate is high as a lot of twisting movements are necessary whilst the feet are fixed and you are travelling at high speeds. A fall on skis very often leads to ACL damage.
How Likely is a Return to Football?
With ACL injuries being so common, one of the few positives are that we can at least record and study them. There is an abundance of research and indeed, a study of elite European football has shown that a professional team can expect 0.4 ACL injuries among its team per season, or around 1 every 2 seasons/years.
But when it does happen, how likely are you to make it back? A 2012 study in the American Journal of Sports Medicine examined how quickly players returned from ACL reconstruction. They found that 72% of football players returned to play after an ACL surgery.
It also found, interestingly, that:
Of the players that returned, return occurred at an average of 12.2 months after surgery.
85% of players who did return eventually got back to the same or higher level of football.
12% of players underwent a second ACL surgery. 75% of the second ACL procedures were performed on the athlete's opposite, or contralateral, knee.
Athletes who tore their non-dominant leg's ACL in the first injury were much more likely than those who injured their dominant leg to require ACL reconstruction of the contralateral leg in the future.
Now for a couple examples of players who overcame ACL injuries..
Ruud van Nistelrooy
It was in April 2000 when Manchester United looked all but set to confirm the signing of the hottest young thing out of Dutch football. An £18.5m was agreed and everything looked set, that was until we were reminded why all transfers are 'subject to a medical'.
The Dutchman had suffered with knee problems earlier in the year for PSV and hadn't played since March. The story goes that United asked him to have surgery before his move, but so set was Ruud on representing Holland at Euro 2000 that he took the risk.
When United had cautiously announced more tests were needed, they probably still didn't expect that three days later he would completely rupture his ACL.
United and Sir Alex Ferguson famously kept the faith and completed the deal the next summer when he was fit again. Doubts surrounded the striker on his arrival in England…for all of about five minutes, as he scored twice on his debut v Fulham and would go on the score 249 league goals in 449 league games for not just United but European giants Real Madrid among others, while scoring 35 goals in 70 Holland Caps.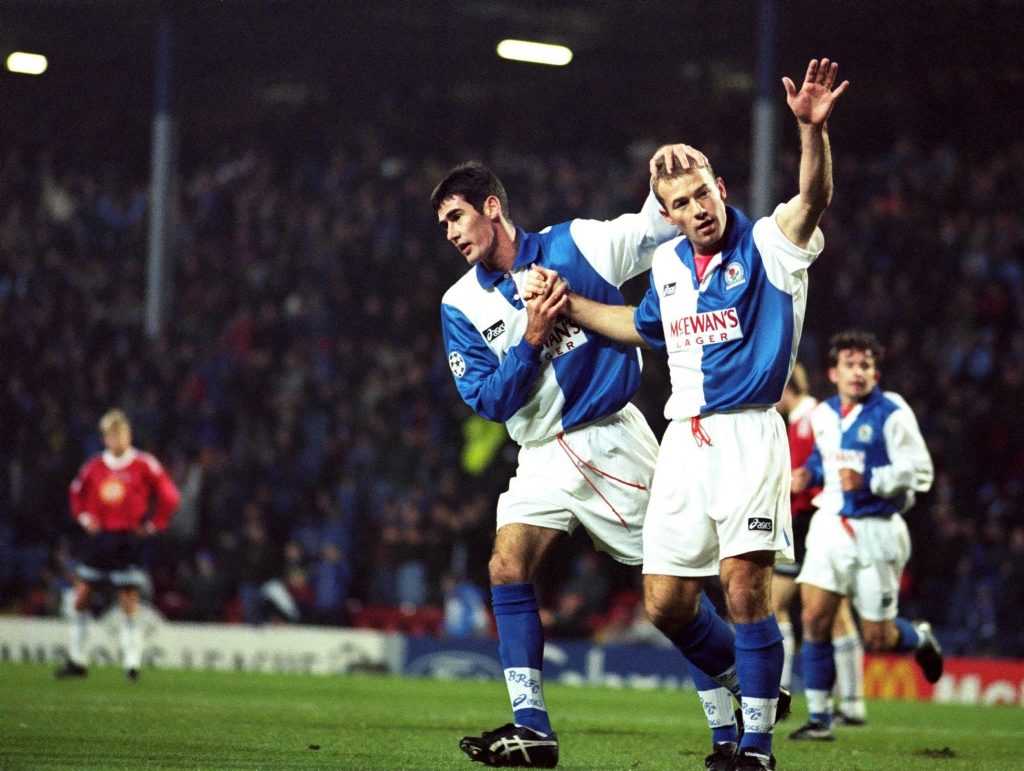 Alan Shearer
Offering even more encouragement should be one of England's greatest ever strikers Alan Shearer. Specifically, as if Newcastle's favourite son can overcome an ACL injury in the early 90's, surely you can overcome it in 2018, with all of the fancy medical expertise at our disposal.
At just 21 years old and with a full head of blonde hair, Shearer bounced in to his debut season off the back of a British record £3.6m move, scoring 16 goals in 21 games. That was before Blackburn's Boxing Day game against Leeds United, in which Shearer ruptured his ACL.
He would miss the rest of the 1992/93 campaign but would come back in emphatic fashion, smashing records at every turn the rest of his career.
Shearer wrapped up his league career having score 260 Premier League goals as well as 23 in old pre-Premier League currency.
Not only that, but he would score 30 goals in 60 England caps and captain his country. Not to mention going down as one of if not the greatest Premier League striker of all time. If that's not coming back, I don't know what is.