Skiing &
Snowboarding
Injuries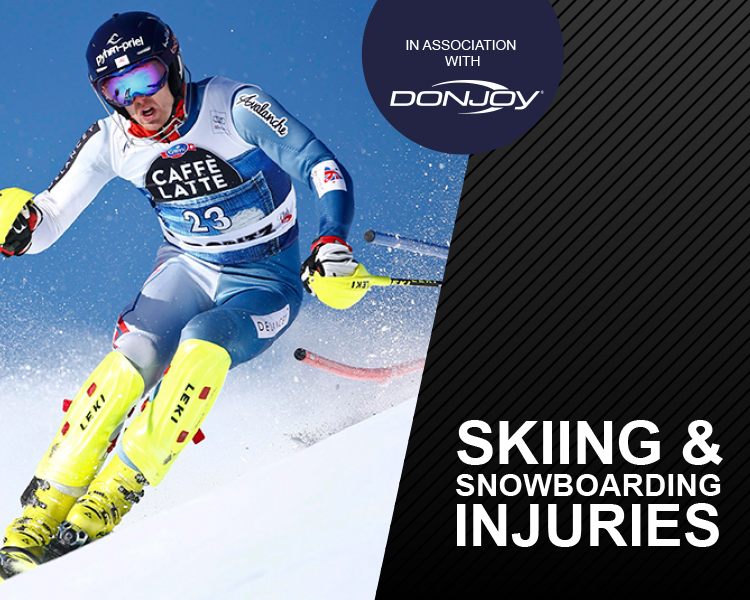 Expert Injury Treatment
Lee Herrington has the latest thinking for Physiotherapy treatment of ACL injuries that don't have surgery.
Jo Gibson is an expert in shoulder rehabilitation. Read this if you have a shoulder injury!
Dr Langran shares his expertise on the issues surrounding wrist injuries and their prevention during snowboarding.
Common Injuries Explained
Find out what the Top 5 Skiing & Snowboarding Injuries are and how to treat and prevent them.
We explain how Australian Freestyle Skier Lydia Ierodiaconou overcame two ACL ruptures.
Knee injuries can curtail your skiing holiday and lead to months of hassle, but can often be avoided.
Skiing & Snowboarding Injury Best Sellers
PhysioRoom.com Skiing and Snowboarding injury channel contains free expert information about the treatment and prevention of common skiing injuries and snowboarding injuries. Knee ligament injuries, thumb dislocations and thumb sprains are the most common skiing injuries; while Snowboarders ankle (fracture of the lateral process of the Talus) and broken wrist injuries are the most common snowboarding injuries.
By learning more about skiing injuries and snowboarding injuries you can be better prepared to prevent snow sports injury. Injury prevention information is vital to help you enjoy a safe and injury free winter sports holiday. There is nothing worse than having a skiing or snowboarding trip curtailed due to an injury. These skiing and snowboarding injuries often require orthopaedic knee surgery and months of physiotherapy treatment and rehabilitation, so prevention is paramount.
Whether you need advice about ski fitness, tips about safety on the slopes or practical information about skiing and snowboarding equipment that can prevent injury, you can find it in the PhysioRoom.com Skiing and Snowboarding injury channel. In addition, we have a range of skiing knee braces and knee supports by Donjoy and Mueller Hg80 that can help protect your knee and prevent a knee injury during skiing, and a range of sports ankle braces and ankle supports that are perfect for the prevention of ankle injuries during snowboarding.