Thanks to the improvements in medical science we are used to seeing players come back from career threatening injuries Manchester United's Nemadja Vidic is just the latest in a long line of players to return to action following knee ligament damage.
In the past such an injury would have meant the Serb could not have played again. Now it is just one of those injuries a player gets and while he may get the odd twinge of knee pain he is ready to play.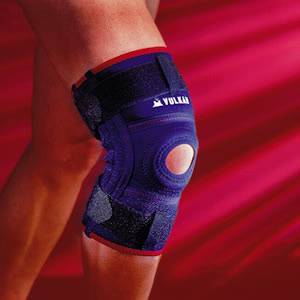 Some footballers have overcome life threatening health problems to play the game they love.
Asa Hartford
The Man City star of the seventies and eighties played with a hole in his heart. Despite this he is one of the few players to have played over seven hundred English league matches.
Leeds United turned him down because of the condition but City signed him and he went on to play over fifty times for Scotland. He played in the centre of midfield and was a combative and tigerish player in the middle of the park.
It was though unfortunate when the commentator David Coleman described him as a, ?hole hearted player.
Gary Mabbutt
As a teenager it was discovered that he had diabetes. It was thought at the time that the condition may stop him from playing the game at the highest level. Mabbutt, though, was determined to be a success and he went on to play for Tottenham over 500 times and is the clubs longest serving player.
He became a hero to kids with the condition and went on the children? programme Blue Peter to demonstrate how he injected himself with insulin every day.
Djibril Ciss
Following an innocuous challenge from Blackburn striker Jay McEveley in 2004 the Liverpool striker caught his foot in the turf and his leg twisted as he fell to the ground.
He broke both his tibia and fibula in more than one place. If the physios had not pulled his bones back with their hands at the time he would have lost his leg.
With pins in his legs he came back to be part of Liverpool? amazing champions league victory over AC Milan.
Bert Trautmann
His bravery at playing the 1956 FA Cup final with a broken neck is well documented. When you consider players come off the pitch these days need a first aid kit for a slight twinge it is truly amazing.
In a way his greatest achievement was to play and gain the respect of the public as a German playing in post-war Britain. There were fans that boycotted the club because of his signing and he received letters from disapproving supporters.
His talent won the day and he is rightly considered to be a hero of the game.
Fabrice Muamba
Unfortunately, it was announced this week that he has had to retire from the game. But given the fact he was effectively dead after his cardiac arrest he has shown tremendous spirit and resolve to come through it all.