It is not a name that trips off the lips in any conversation about football but Harold Bell is a record breaker. He played an amazing 401 consecutive league games for Tranmere Rovers between 1946 and 1955.
This is an exceptional achievement for a number of reasons. First, he played most of his career in the Third Division North where there was not the protection afforded to players by referees as there is today. A tackle was a tackle in those days.
Secondly, he was a midfielder. We are used to goalkeepers like David James and Brad Friedel setting consecutive appearance records for their clubs but to emerge from the rough and tumble of the post war lower leagues unscathed is remarkable.
Broken Toe
Of course in those days the players were tougher because they had to be. At that time there were no substitutes and playing squads were smaller. If you did have an injury, knee pain or a tight calf, you would still play on.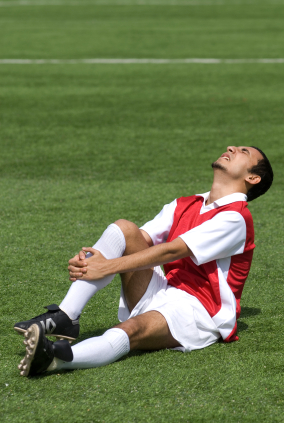 They were not the sort of men that called for the first aid kit every time they got kicked. In those days players did not roll around screaming in agony when it is plain no one has touched their saintly bodies.
Phil Neal, who played for the all conquering Liverpool team of the seventies and eighties was not that far off Harold Bell's record having made 366 consecutive league appearances for the Merseyside giants.
He played on with a fractured cheekbone and also a broken toe. For six weeks he carried on regardless with an oversize boot so that the plaster cast on his toe could be accommodated.
His dedication to the game made him English football? most decorated player until Ryan Giggs and Paul Scholes overtook him in the medal stakes.
Health and fitness
It could be argued though that the way the modern game looks after players has enabled some footballers to play on in to their late thirties and even their forties.
But the footballers who have continued to play on like Teddy Sheringham and Ryan Giggs have looked after their bodies. They have made the sacrifices needed in terms of refuelling that means they can play the game they love.
Sir Stanley Matthews, who played at the same time as Harold Bell, played at the top level until he was fifty. He even played a competitive game when he was seventy years old.
Despite the war he still played over 700 games for club and country and was the prototype of the modern footballer by looking after his diet and his fitness so that he could carry on playing the beautiful game so beautifully.