Boxing

Injuries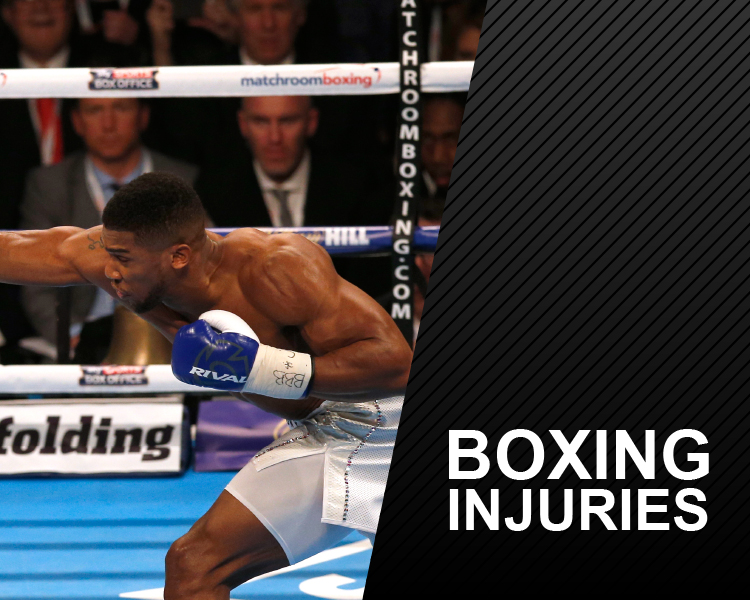 Expert Injury Treatment
Read about the latest expert developments in rehabilitation of the shoulder.
Read our guide to the healing process following a fracture to the shoulder.
Explaining the symptoms and treatment to a broken wrist injury.
Boxing Injuries
Find out what the Top 5 Boxing Injuries are and how to treat and prevent them.
An in depth look at how British boxer Anthony Ogogo is training to recover from his shoulder dislocation.
Arm circuit exercises for strengthening the arm muscles.
Case Study
Find out how Anthony Ogogo is looking after this injury with PhysioRoom.com
More case studies
Taping & Strapping
This guide is intended as an introduction to the use of taping and strapping techniques.
Boxing Injury Best Sellers
Although many perceive Boxing to be quite a brutal and dangerous sport medical evidence has shown that compared to other contact sports boxing is relatively safe. Indeed in 1996 the National Safety Council accident report ranked amateur boxing 23rd on its list of injury-producing sports and rated it the safest of all contact sports behind football, gymnastics and in-line skating.
As with all contact sports there are risks of injury with some more common than others depending on the type of sport. With boxing the focus is fist fighting wearing boxing gloves where blows are focused at the upper body and head. Naturally, this can lead to injury but rarely is there severe lasting damage. Along with bruising to the face, hands and ribs, the most common boxing injuries are Boxers Fractures, Carpal Bossing, Cuts (Lacerations), Shoulder Dislocation and Concussion.
This guide is aimed at the professional and amateur boxer and it explains each of these injuries with tips on diagnosis, prevention and recovery.