Since turning professional in 2005, at the tender age of 18 Andy Murray has struggled to regularly compete at the highest level due to a number of on-going injury problems. Throughout his career Murray has faced problems hampering pre-tournament preparation, progress in competition and on occasions even forced withdrawal from of high-profile events.
"The doctor has advised me not to play and that I probably need about 10 days to be ready." A dejected Andy Murray announced back in 2007 after a wrist injury forced his withdrawal from Wimbledon.
Media interviews were commonplace with the young Scot growing increasingly frustrated at his body's inability to cope with the physical demands of the sport.
"I never want to pull out of tournaments, especially one of this size. But it's a decision I kind of had to make because I was probably going to do myself more damage." As a disappointed Murray was ruled out because of a groin injury back in 2011.
In May this year Murray was again forced to withdraw from an event, this time it was the French Open tournament at Roland Garros. Andy failed to recover from a back problem which he picked up at the Rome Masters previously, although this would be his first major Grand Slam withdrawal in over six years.
"It's been a really tough decision, and I love playing in Paris, but after seeking medical advice I'm not fit to compete."
However there is one commonality, Andy Murray has not withdrawn from a major tournament in recent history with an ankle related injury problem, no-mean feat when you consider the on-going issues the player has.
"My injury will never go away. It's already become so chronic there's no chance to fix it so I can play without pain."
Murray relies heavily on quick-footwork to perfect his aggressive counter-puncher style. The World Number Two* and British Number One* is renowned for his 'serve and volley' game and his ability to react quickly and anticipate opponents shot selection turning defence in attack is a highlight of the Murray game which is why a lightweight and breathable support is so important. The Aircast A60 Ankle Brace is the product of choice providing the perfect combination of strength and protection to help prevent and minimise any further ankle damage.
Winner of the U.S. Open (2012) and recent champion at the Miami Masters (2013), an Olympic Gold medallist (2012) plus an unfortunate loser in the Australian Open (2013) and Wimbledon (2012) Finals the signs are promising for a player who will surely become our first British Champion on home soil since Fred Perry back in 1936.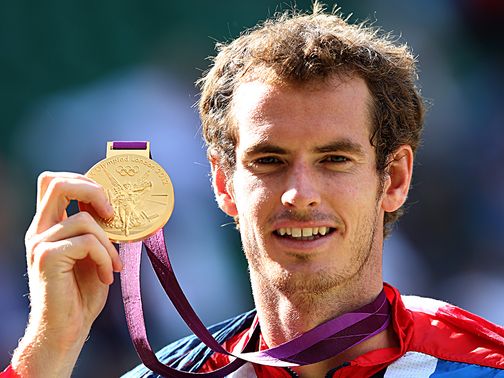 Come on Andy!
Author: Ben Dinnery
The following two tabs change content below.
Latest posts by Ben Dinnery (see all)